This post may contain affiliate links, which means I'll receive a commission if you purchase through my links, at no extra cost to you. Read my full disclosure for more information.
AKKO Review: Is Akko Phone Insurance Too Good to be True?
Insurance is insurance. Or is it?
If you've never needed to contact your phone insurance company before, you may not have given it a lot of thought. But after a bad phone insurance experience, you're no doubt ready to do your due diligence to learn about other options.
Hopefully, you arrived here out of precaution. But whether that's the case or your insurance company told you that your broken phone doesn't qualify for coverage, I'm here to present an alternative called AKKO.
I have to admit that I was a little leary about Akko when I first heard about them. Their cheaper rates made it seem like they couldn't possibly offer much coverage. Or could they?
Let's go over what AKKO is, what it offers, and if I think it's worth it.
Understanding AKKO's Pricing
Having a well-rounded phone insurance plan is important. However, if the price to have such a plan is outrageously expensive, it does little good.
That's where AKKO has a huge advantage over many of its competitors. You can receive excellent insurance coverage for as little as $5 per month (depending on your phone). And, if you want to protect a second phone, you'll receive a 5% discount.
When paying for your AKKO insurance, you have two options – pay a monthly rate or a discounted lump sum annual rate. These rates look as follows:
Monthly rate: $6 – $12 per month
Annual rate: $5 – $11 per month
That means that the annual rate equates to as much as a 15% discount per month. Every little bit helps! I always recommend doing the lump sum if you can on anything as long as you know you will need the service for that period of time. AKKO does offer prorated refunds. That means if for whatever reason, you want to cancel your plan, you'll receive a refund for the days you didn't end up using.
As you can imagine, having insurance for a flip phone looks a lot different cost-wise than insurance on a smartphone. Therefore, when you click on the sign-up page, Akko will instantly confirm your monthly rate. All you have to do is tell them your phone's make and model.
Additionally, AKKO offers a student and family bundle discount for their plans as well as an "Everything Protected" plan that lets you protect your phone along with all your electronic devices (25 items total) for $15! If you're one to buy a protection plan on everything then this will be a steal. More on this plan later in the review!
Want to give AKKO a try? I reached out to them and asked if they would offer my readers a discount and they said yes! You can get your FIRST MONTH FREE using code: ESAVINGS at checkout. Click here to get that offer.
AKKO Phone Insurance Features
We've arrived at the point in my AKKO phone insurance review where it's time to talk about what your hard-earned money will get you if something happens to your phone.
Comprehensive Coverage (What's Covered?)
AKKO protects all phone brands. By signing up for their phone plan, you'll receive coverage for the following:
Cracked screens
Spills & liquid submersion
Accidental damage (like drops)
Damage & malfunctions from accidental damage/drops
Mechanical/electrical component failures (for phones)
Theft
Theft of items from an unattended vehicle via forced entry (car break-ins)
Reasonable Deductibles
Their deductibles range from $29 to $99, depending on the situation and the type of phone you own. If you're the type of person whose phone always seems to break, you'll be glad to know that you can make unlimited claims.
Fast Claim Approvals
AKKO prides itself on going through claims quickly so that you can get a working phone back into your hands. In fact, you may even be able to get your phone repaired on the same day you made your claim.
Excellent Support
Having a lost or damaged phone is a stressful time, and AKKO knows this. They offer several means for you to contact them at the bottom of their website. Furthermore, you can use their chat feature to get your questions answered quickly.
Fast Payments
Gone are the days of waiting weeks on end for an insurance check in the mail. Instead, AKKO can directly pay the store that repaired your phone. In the case of a lost or stolen phone, they'll send you money via wire or PayPal as soon as they approve your claim.
User-Friendly App
Filling out extensive and complicated insurance paperwork is a thing of the past with AKKO. Instead, they offer an intuitive app that lets you quickly view your account, claims, and claim statuses.
Of course, since you may not have access to a working phone when you file a claim, you can also log into their website and use their system on a desktop instead of through their app.
Bonus: Protect All Your Electronics (Up to 25 Total)
My AKKO insurance review is on phones, but I'd be remiss to leave out another cool feature that Akko offers – the chance to add all your electronics to your insurance plan. And by all, I mean it.
Their "Everything Protected" plan covers 25 items of your choice, such as laptops, tablets, TVs, gaming consoles, photography equipment, and even music and sports equipment. Wow!
I know what you're thinking – that's got to cost a lot of money.
So, would you believe me when I tell you that you can get that – plus coverage for one phone – for only $14 per month (paid annually)?
If you decide that you don't want to take advantage of this discounted annual rate, you can pay $15 per month instead. Students can save up to 33% ($12 a month or $10 paid annually).
Just as with AKKO's phone insurance, you can take advantage of unlimited claims, theft, and accidental damage. However, unlike their phone insurance plan, you're capped at $2,000 per claim.
That's generous if you ask me, considering that you'll have coverage for 25 expensive valuables, plus your phone.
Signing Up for Akko
You're busy, and AKKO knows this. So, you'll be glad to know that it won't take more than a few minutes to sign up for their phone insurance plan.
The process looks as follows:
Go to the sign up page here. (Use code: ESAVINGS to get your first month free)
Choose a plan (phone only or everything included).
Fill out your personal information and credit card info.
Before you click "submit," double-check that you're paying the annual or monthly plan, per your preference. I've noticed that Akko tends to default to the discounted, lump payment annual plan which is cheaper but if you don't want to get charged all at once choose the monthly plan.
Weighing the Pros and Cons
No phone insurance is perfect. But in my opinion, AKKO insurance comes pretty close. Below is a rundown of what attracted me to AKKO and some "cons".
Pros: What I Like About AKKO
You can upgrade or downgrade your plan at anytime
5 – 15% savings if you sign up for an annual payment as well as student and family discounts
They cover other electronics like laptops, tablets, video game consoles, TVs, and so much more!
Option for them to pay the store directly for phone repairs so you can get same day service
They cover theft
Prorated refunds for cancellations
Paperwork-free registration
Cons (for lack or a better word)
The insurance language can get confusing for people who aren't well-versed in the field but compared to other plans I think this one is easier to understand what is covered and what is not
It might be more expensive than certain other insurance providers, depending on your phone
Doing Your Due Diligence
I know AKKO may seem too good to be true. But if you don't trust my single opinion here, I encourage you to check out Akko cell phone insurance reviews on Trustpilot.
As of the time of this writing, AKKO scores in the "Excellent" category of this third-party review site. That's the highest rating you can get, and it's a testament to the many satisfied customers they supported. 
But as with any company, there are some negative reviews as well. I, fortunately, have not had to use them yet as my phone has not had any issues so I cannot attest to how smoothly the process goes. If you have used them please leave a comment on this post (negative or positive) and share it with our community.
Wrap Up, Is Akko Worth it?
If you can't tell already from this AKKO phone insurance review, I'm pretty impressed with what they offer and the price but as mentioned above I haven't had to get anything repaired thus far. 
They offer a comprehensive phone insurance plan and their user-friendly interface makes it easy to sign up and manage your plan.
And as my final piece of advice, if you tend to break or lose your phone or you just like the peace of mind of having insurance then I think AKKO is a great option. There are too many toilets your phone can get dropped in and places it could get lost!
If you're a student or have a student in your household with a bunch of electronics then this plan is a steal considering you can protect up to 25 items for as little as $10 a month (paid annually) with the student discount!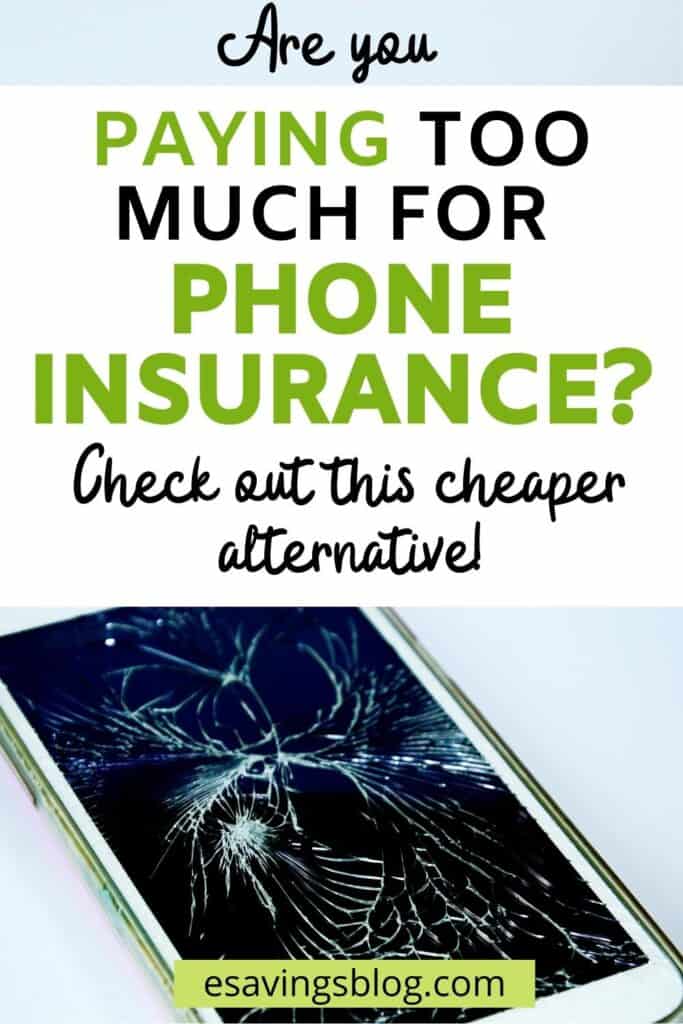 This post may contain affiliate links. Read my disclosure policy here