Get 4 Free Months of HP Instant Ink
Are you spending too much money on ink like I was? I just signed up for the HP Instant Ink Program and boy do I love it. It's super easy to sign up for; ink gets shipped automatically, and you save a ton of money!
Your
HP qualified printer
will automatically send a signal to HP to tell them you need ink, and it will be delivered for free before you run out. How cool is that? Plus they will provide postage-paid shipping materials to return used cartridges; I love that since it was a pain to recycle my old ones.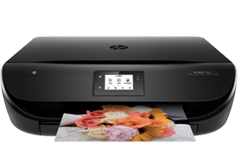 So how do you get 4 FREE Months of the HP Instant Ink Service?
Right now if you use my referral link you will get 1 free month automatically, then during checkout use promo code "3FREEINK" for an extra 3 free months for a total of 4 months! 
Plans start as low as $2.99/month depending on how much you print. I recommend choosing one of the higher plans since you are getting free months, you can always lower it later. You can also cancel the service at any time if you don't like it. Try it for the four months and cancel before the end of the 4th month if you are not satisfied ( I think you will love it).
Step by Step Instructions to Get 4 Free Months of HP Instant Ink:
1. Sign up with my referral link here to get one free month first.
2. Add promo code 3FREEINK (expired at the moment) try Code: SAVE50PERCENT on the order page. Make sure you see the one month free from refer-a-friend and three 2 months free from the promo code and that your total is $0 before submitting the order. If you have issues with that code try SCHOOL2 as a code.
3. Submit your order and enjoy!
 *The 3 month Hp Instant Ink coupon codes expire every few months so grab it while you can, I will update the coupon code as new ones come along. Please leave a comment if the code does not work and I will try and find a new one. Try SCHOOL2 as an alternative if 3FREEINK doesn't work. A new one just came out for 2 Months Free which is SAVE50PERCENT.
Want to earn even more free months? Once you are signed up you will get a referral code to share with your friends as well.
If you like your printer, and it doesn't qualify for the program, but you just want to know how you can save money on ink, check out some tips I shared 
here
.
Questions? Comments? Leave them below and I will answer them. Thank you for visiting Esavingsblog, if this post helped you, please share it with your friends using the sharing buttons above and below this post. 
This post may contain affiliate links. Read my disclosure policy here