GET RID OF CABLE AND STILL WATCH WHAT YOU WANT
Yes, you can get rid of cable and still watch what you want!
In this article, I will show you how you can cut cable and still watch movies and your favorite TV shows.
If you are confused by all the options for streaming TV and movies or have no clue where to begin then you have come to the right place.
Do you kind of have an idea but just aren't sure if you're ready to cut the cord yet? Keep reading!
Getting rid of cable can save you a bunch of money and with so many options out there you really don't need to be stuck in a cable contract anymore.
Whether you watch a little or a lot of tv and movies, there are plenty of easy to set up cable replacement options for you and I will go over the below.
IMPORTANT: Before you ditch your cable make sure you're not under contract. If you are, do the math and see if the fee for breaking contract is worth it to do it now or just wait until the contract ends.
WHAT DO YOU WANT TO WATCH?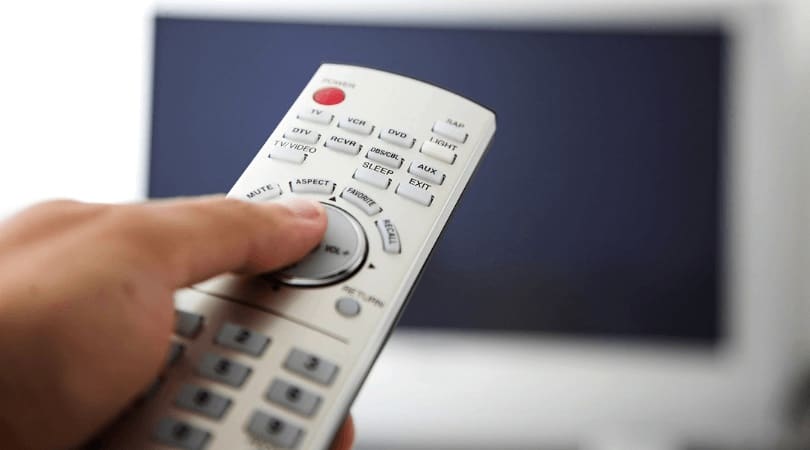 What you're going to need to replace cable is all going to depend on what you want to watch, what type of TV you have now, and of course what you want to spend.
I'm going to go over a lot of options so that you can put together a package that works for you. Whether you want to just watch local TV for free or whether you want to be able to stream Netflix or use a free streaming service there are options for you.
CHEAPEST OPTIONS TO WATCH LOCAL TV WITHOUT CABLE
If you want to save a ton of money and mainly only watch local broadcast television then you can get rid of cable and internet and just go with an inoor HD Antenna.
There are a number of great antennas to choose from. I was able to grab one on Amazon for under $25.
I suggest looking for a highly rated one with a long range because depending on how far from a broadcast tower you are will determine how many channels you get.
This is the HD Antenna I grabbed and I have been happy with it so far.
An indoor HD Antenna will let you watch all of your favorite network TV stations live, (such as NBC, CBS, FOX, ABC, PBS, THE CW, ION, etc) in high definition, with no cost beyond the antenna itself.
Depending on your location, the HDTV antenna can get around 55 channels but again that all depends on where you live and where you hang the antenna in your home so try different spots when you first get it.
I was able to install my Antenna in less than 5 minutes! Just plug it into your TV's coaxial cable port, set your TV to antenna mode and scan for channels!
My channels look great with the antenna but they do blur a little sometimes so you may need to move it around until you find the best spot with the best reception.
USE A STREAMING SERVICE FOR TV AND MOVIES
If you want to be able to watch newer movies, more TV shows, and just have more options than an Antenna will allow then I recommend keeping your internet service and adding a streaming service.
There are plenty of great streaming services out there and a few free ones if you're not too picky about what you watch.
Keep in mind you will need internet service and a smart TV or a streaming player for this option to work. I'll go over a few options below.
If you have a Smart TV you should be able to stream most of the popular streaming services like Netflix, Amazon Prime, Hulu etc right from the Smart TV hub.
Do you have a gaming console? You may be able to also use that if you don't have a supported Smart TV. Gaming consoles like the Nintendo Switch, PlayStation 3 and 4, and even the Xbox 360 usually have the ability to connect to streaming services.
If your TV does not support these services you can get a really inexpensive streaming device.
STREAMING DEVICES
What is a streaming device or streaming player?
A streaming player is basically a device that will turn your TV into a smart TV and allow you to stream your favorite streaming services.
Here is a list of the most popular streaming players:
I recommend if you're going to grab a device to grab the 4K version to allow for future use and compatibility. Plus the 4K versions are usually within $10 or so of the regular version.
CHEAPEST MOVIE AND TV STREAMING SERVICES
FREE STREAMING SERVICES
If you're on an extremely tight budget or just don't watch that much TV you can probably get away with just using a free movie and TV streaming service.
Free streaming services are limited and won't have the newest movies and shows but they're free so worth checking out or having in addition to a paid service or in addition to your HD Antenna.
Sony Crackle
Sony Crackle is a free-to-use video entertainment network featuring full-length movies, TV shows, and original programming. It's available on a wide variety of platforms including connected TVs, mobile devices, set-top boxes, video game consoles, and online at SonyCrackle.com.
Pluto.TV
Enjoy news, sports, movies, and viral video with Pluto TV.
The Roku Channel
The Roku Channel is available even without a Roku device and doesn't require a subscription (the subscription gives you other options with the Roku device but The Roku Channel is an app allowing you to watch movies and shows free even without a Roku device).
Most of these free streaming services are available on your smart TV or streaming device. If you don't see them as an option just go into the App section and search for the ones you want and download them for free.
PAID STREAMING SERVICES
Here are a few options for paid movie and TV streaming services. Most have a free trial so I recommend trying them out to see which one fits best.
NETFLIX
Netflix offers a ton of unlimited movies, TV shows, and originals. Netflix is very popular because of its original content.
PRICE: Starts at $8.99 a month
GRAB A 30 DAY FREE TRIAL OF NETFLIX
HULU
Hulu is awesome and has a ton of TV shows that you are used to from cable. I grabbed Hulu in December and now I really have everything I need.
PRICE: Plans start at $7.99 a month or $11.99 a month (no ads). They also have a LIVE TV plan but we will go over that later in this article.
GRAB A 30 DAY FREE TRIAL OF HULU!
AMAZON PRIME VIDEO
If you have Amazon Prime already then you already have Amazon Prime Video. Just log into your account and start searching for movies labeled "Prime" and you can watch those for free on your TV, computer, or favorite device.
PRICE: $8.99 a month for just Video or $12.99 for the Full benefits of Amazon Prime. You can check out my article, Is Amazon Prime Worth it to see if you want to get Amazon Prime full and not just video.
GRAB A 30 DAY FREE TRIAL OF PRIME!
Are you a student? Right now you can try the Prime Student 6-month Trial.
Do you have an EBT card or Medicaid card? You can qualify for a discounted rate of just $5.99 a month. Check out Try Prime Discounted Monthly Offering.
LIVE TV STREAMING SERVICES (closest to real cable)
You may also like:
How to Live Frugally Without Feeling Deprived
If you're reluctant to cut the cord and want to watch live TV (meaning you want to watch your favorite show when it's actually on like you would regular cable) then you can go with a live TV streaming service.
PHILO
Philo offers a package of top-rated television channels. You can watch it live, save unlimited shows to watch later, or browse a huge library of content available on-demand. Philo is available on all your favorite devices and on the web, wherever you are.
PRICE: $20 for 61 Channels (no-contract)
DVR: Unlimited DVR Recording included!
Grab a 7 Day Free Trial of Philo and check out the channel lineup.
SLING TV
Sling TV is another affordable popular option. It's very customizable as far as channels. You can go with a $25 plan and just add extras like DVR for as low as $5.
PRICE: Starts at $25 a month plus $5 extra for add-ons
DVR: You can add cloud DVR for just $5 a month.
Grab a Free 7 Day Trial of SLING TV
DIRECTV NOW
DIRECTV NOW has 65-125 Live Channels depending on the plan you choose. You can stream breaking news, sports, live events, and thousands of on-demand titles.
PRICE: $40-75 a month
DVR: 20 hours of recording included
HULU LIVE TV
With Hulu you get unlimited access to the Hulu streaming library with limited or no ads. You can get full seasons of exclusive series, hit movies, Hulu Originals, kids shows, and more
PRICE: $44.99 a Month (just recently had a price increase from $39.99)
DVR: 50 hours of cloud DVR storage
GRAB A One Week Free Trial
FUBO TV
Fubo TV gives you over 100 channels including local sports and entertainment.
PRICE: $44.99
DVR: 30 hours of Cloud DVR
PLAYSTATION VUE
Playstation Vue lets you watch local channels, sports, news, and more with multi-channel plans. Despite its name, you do not need a Playstation to use Playstation Vue.
PRICE: Starts at $44.99 – $79.99
DVR: DVR all your shows at once and store unlimited episodes for 28 days – on up to 500 programs.
YouTubeTV
YouTubeTV allows you to watch Live TV from 60+ networks. Local sports, news, and more.
PRICE: $40 a month
DVR: Included FREE no storage limit
Keep in mind FIRE TV does not support YouTube TV but there is a browser workaround that works just fine.
GO AHEAD AND CUT THE CORD AND GET RID OF CABLE
I hope this guide helped you! Go ahead check out the different options, use the free trials! I will be updating this article as new options come out and prices change.
The best part about streaming services is in most cases there is no contract so you can cancel them at any time.
This post may contain affiliate links. Read my disclosure policy here