This post may contain affiliate links, which means I'll receive a commission if you purchase through my links, at no extra cost to you. Read my full disclosure for more information.
Kids Subscription Boxes
What are the best subscription boxes for kids?
Subscription boxes are super popular right now, they seem to be popping up everywhere. But how do you know which one to choose for your child?
First, you want to make sure it's something your child will enjoy over and over again especially if it's a monthly month.
What I like about subscription boxes is that they are the gift that keeps on giving and children get excited knowing a new box will be arriving in the future.
But as great as they are you want to make sure you aren't just adding clutter to your kid's room and that you choose the one that fits best with your child and your budget!
Here are some tips before you pick your subscription box gift:
Look at the website and view past boxes and box descriptions to see if you think it would be something your child will enjoy month after month (if it's a monthly box).
Check the cancelation policy and see if you have the option to skip a month if you choose.
Is there a coupon or discount available? When you visit the website of the subscription box service for the first time sometimes you get a pop up asking you to get on their mailing list and offering a discount for doing so. If you don't see it sign up anyway most likely they will email out promotions. They may also have a coupon code or offer right on the website
Do the math. Usually the more months you sign up for the better the deal. Also is shipping included in the price?
Cheap Subscription Boxes for Kids
I really love this idea!  A subscription box that helps your kids create gifts to send to charity!
Every box contains craft materials designed to help your child learn about charitable giving. Each box in their catalog focuses on a different charitable cause that your child can support by making fun crafts and donating them as gifts.
I also think that this would make a really cool birthday party idea! It is also a really great one time gift as well.
If you have a little crafter in your family or want to teach some charitable giving then this would be my pick!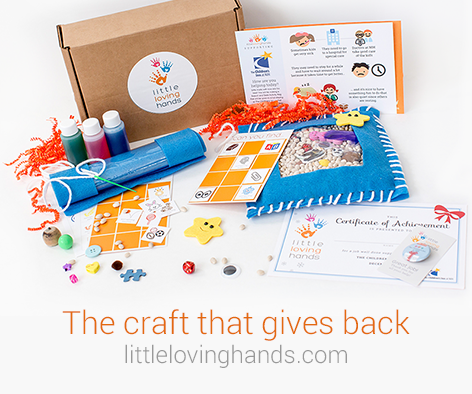 Find out more about Little Loving Hands.
HOOT for Kids was born out of the love and passion for children and is led by Lisa, a Pediatric Occupational Therapist.
Every child has different needs so your Treasure Box is custom packed based upon your child's age and developmental stage. Each Treasure Box will include toys and innovative ways to utilize the toys with fun activities that challenge and stimulate your child.
Learn more about Hoot for Kids.
Bookroo is a monthly subscription for your kids that helps them fall in love with reading by combining the excitement of opening a gift with the discovery of a new, treasured book.
Each box comes with 2 to 3 books depending on the type of books you choose (chapter books, board books, or picture books). Great for the little bookworm in your family.
Learn more about Bookroo.
Did you know you could start your own Subscription Box Business? Check out how here.
The My Geek Box for Kids is a great gift for little geeks in training. Boxes contain a great selection of handpicked items for kids aged 5-11. Contents could include toys, activity books, and stationery, with a fresh new box every month.
The Box is available for your Little Hero and Little Princess so whatever your kids are into you can pick the box best suited to their interests.
Learn more about MYGEEKBOX here.
Brick Loot is a box subscription company for LEGO and Brick fanatics! Subscribers will receive a monthly box filled with unique, custom and never-before-seen items that work with LEGO bricks and custom building.
Learn more about Brick Loot.
The Walt Life Fan Club builds magical subscription boxes, and delivers them to your doorstep every month! You can choose from three different types of boxes:
Disney Box Subscriptions– The Disney subscription boxes can include Disney pins, officially licensed Disney items, or Disney Parks items, and are delivered to your door every month.
Disney Snack Box– Can't make it to Walt Disney World? Every month they shop the parks for you and send you a variety of delicious seasonal snacks.
Surprise! Box – Share the special news of a Disney vacation with family, friend, or loved one with our Surprise! Box! Filled with Disney items, this is the perfect way to announce your trip!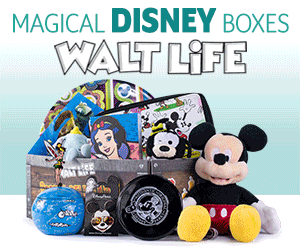 Check out the
Walt Life Subscription boxes
.
Creation Crate teaches engineering and electronics to children! You get to choose the subscription that suits your child best. Engineering or Electronics!
The three choices are: Creation Crate Jr., Standard, and Girls That Make
Each box will contain different parts depending on the project for that month. You'll receive a new, more challenging project each month with new lessons.
Check out this short video on how it works.
Check out
Creation Crate
.
You may also want to check out my article on Subscription Boxes $10 and Under!
Slime Box is a PREMIUM subscription box for kids who love touching and playing with Slime. Every month you will receive a themed box which contains a wide variety of slime to play with.
Slime Box was voted #1 Box for "people who do not want to grow up" on Buzzfeed. So if you're an adult who likes slime this may be for you as well!
Check out Slime Box.
All the monthly magic of the regular BookCase.Club now for children of all ages! Delight your child with a monthly shipment of handpicked books they are sure to love.
Each Kids BookCase Club case comes with three handpicked children's books, chosen to ignite the imagination and inspire creativity. Instill a love of the written word in your child.
Features:
6 subscription options: ranging from birth to age 12
3 New Hardcover Age Appropriate Books Each Month
Durable Board Books for those Just Starting Out
Extra Activity and Coloring Book for our Youngest Readers
Check out Kids BookCase Club. Just $9.99 a month so that's why it's my budget-friendly pick!
Do you have a favorite subscription box for kids?
Let me know in the comments!
This post may contain affiliate links. Read my disclosure policy here