This post may contain affiliate links, which means I'll receive a commission if you purchase through my links, at no extra cost to you. Read my full disclosure for more information.
Are you sick of paying the high costs of prescriptions? Did you know there are a number of ways to save money on prescriptions even without insurance?
No matter what your circumstance, I am hopeful that one or more of the options in this article will help you!
Let's go into all of the ways you can save so you can find one that works for you!
HOW TO SAVE MONEY ON PRESCRIPTIONS
Ask for a Generic
Let's start off with the simplest and more well-known way to save on prescriptions and that is by switching to a generic from a name brand.
Generics are a lot cheaper than brand name drugs so if possible have your doctor write a prescription for the generic or have your pharmacist request it from your doctor's office if you already have the prescription.
Many big retailers offer super low pricing on generics.
For example, Walmart offers $4 prescriptions for 30-day generic medications and $10 for 90 days supplies, no insurance necessary. You can check out their list of medications and find out more here.
Another example would be Stop & Shop Pharmacy. They offer low pricing on nearly 200 generic prescriptions. Selected generic products are $6.99 for 30-day supplies and $13.99 for 90-day supplies. Click here to see a full list of participating medications and more about their services.
There are also lots of grocery stores that offer free prescription drugs along with discounted generics.
Some examples I was able to find are listed below (these are subject to change at any time so click to their website and find out more if needed).
Publix offers free meds for conditions such as High Blood Pressure and Diabetes as well as some free antibiotics. They also offer many 90-day meds for just $7.50. You can find out more about what medicines they offer free and at a discount here.
Meijer's free prescription program offers select antibiotics and prenatal vitamins for free with your doctor's prescription, regardless of insurance or co-pay.
Price Chopper offers a Diabetes program called Diabetes Advantedge which offers FREE Diabetes Medication and supplies as well as screenings. You can find out more here.
GET A 90 DAY SUPPLY
People with chronic conditions that require long-term use of a medication may be able to save money by filling a 90-day prescription instead of the standard 30-day prescription.
When using insurance, filling a 90-day prescription will only have 1 co-pay, as opposed to 3 co-pays for the same amount of medication. You would also only have to make 1 trip to the pharmacy every 3 months so that's another advantage and also helps you save money on gas and transportation.
Talk to your pharmacist
You may not even think of this but when your prescriptions get processed the person processing it may just run it through insurance if you have it or just process it and tell you the price when you pick it up.
But did you know that oftentimes pharmacies have access to coupons and discounts if you just ask?
This happened to me when one of my prescriptions wasn't covered by my insurance. The pharmacy tech was super nice and told me she would try to see if she can run it through with a coupon. The first coupon she used saved me some money but I was still hesitant to pay that amount so I asked if they have any other way for me to save and she offered to run it through more coupons.
When I went to pick up my prescription I saved over half off. Now, this may vary by pharmacy but it doesn't hurt to ask!
Use a Prescription Discount Card

OR APP
Prescription Discount Cards and Apps are a great option for anyone with or without insurance. What I love about them is that you can start using most of them TODAY and there are no income, insurance, or age requirements.
Even if you have health insurance, these discount cards and apps may offer a lower price than your insurance co-pay. If that's the case you can have your pharmacy run the prescription through the card instead of your insurance.
All of the cards on this list are free and require very little information to get. I was able to use the first one on this list in a pinch when one of my family members' prescriptions wasn't covered by our insurance.
GoodRx
GoodRx gathers current medication prices and discounts to help you find the lowest cost pharmacy for your prescriptions. It's 100% free to use and you can easily access discounts on the free GoodRx mobile app, by printing a coupon right from their website, or by requesting a free prescription discount card to be mailed to you.
You also have the option to email or text the coupon to yourself from the website.
I was able to pull up a coupon and save almost 50% off a recent prescription I needed from my local CVS pharmacy. I downloaded the GoodRx app and did a quick search of the medication and it showed me where it was cheapest and what it would cost me.
I just provided CVS with the info from the app and they were easily able to apply the coupon for the discount.
RxSaver by Retailmenot
RxSaver is similar to GoodRx and helps you find the lowest prescription drug prices and discount coupons. If you're uninsured or if your medication isn't covered, RxSaver can help you find the best price.
RxSaver like GoodRx has a mobile app as well as a discount card that you can request via the website. You can also just search for and print a coupon via the website as well.
NeedyMeds
The free NeedyMeds Drug Discount Card can help you save up to 80% off the price of your prescription medications.
No personal information or registration is required and the drug discount card is free of charge and can be used immediately. Just print it out, request it by mail, or show the pharmacist it on your phone.
RxAssist
RxAssist is a nationally recognized, web-based medication assistance resource center. You can print a coupon which is actually a prescription savings card right from their website without having to fill out any information.
I suggest searching your medications on all of these sites to see the best deal. Print out the coupons and discount cards or screenshot them on your phone so you can have them ready when needed.
Keep in mind that if you do have insurance and end up using one of these cards because you get a better price, your payment will not usually count toward your deductible.
Want more? Check out my full list of free prescription discount cards and apps.
LOOK FOR MANUFACTURER REBATES
Another way to save on prescription medication is to go straight to the manufacturer.
Often times drug manufacturers will offer rebates for their medications. You can check out the drug manufacturer's website for more information or ask your pharmacist.
For example, EpiPen has options for you to save on their website. Check out how you can save money on your EpiPen or its authorized generic.
They also have information on their patient assistance program which if you don't know what that is, we will be talking about them next.
USE A Patient Assistance Program
If you can't afford your prescription drugs, you may be eligible for a patient assistance program offered by pharmaceutical companies, nonprofit groups, or state governments.
What Are Patient Assistance Programs?
These are programs set up by drug companies that offer free or low-cost drugs to uninsured individuals who cannot afford their medication. Most brand-name drugs are found in these programs.
Companies offer these programs voluntarily; the government does not require them to provide free medicine.
Where to find Patient Assistance Programs
Here is a list of resources to help you find a patient assistance program and also resources that will help you apply for them.
Some Patient Assistance Programs will help those who have insurance if they meet program hardship requirements or their medication is not covered by their insurance. It may help to have a letter from your insurance company stating that the medication is not covered when applying.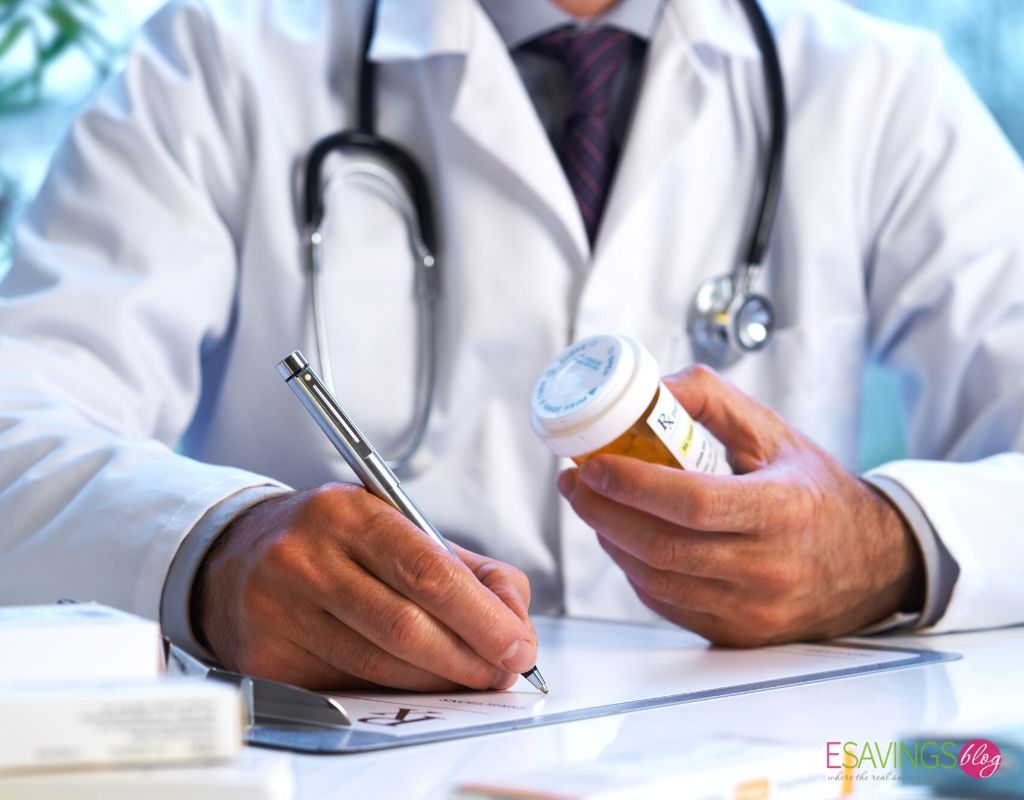 Co-Pay Assistance Programs
Another option is a Co-Pay Assistance Program, there are several foundations that offer to help with co-pays for specific medications or diseases. Some of these programs may run out of money so check as many as you can (and as often as needed) until you find one that can help you.
Here is a list of some I came across in my research:
Patient Advocate Foundation's Co-Pay Relief Program: Patient Advocate Foundation's Co-Pay Relief program exists to help reduce the financial distress patients, and their families face when paying for treatment. You can search their database and find a program specifically for you.
PAN Foundation: The PAN Foundation is an independent, national 501 (c)(3) organization dedicated to helping federally and commercially insured people living with life-threatening, chronic and rare diseases with the out-of-pocket costs for their prescribed medications.
The Assistance Fund: The Assistance Fund is an independent charitable patient assistance foundation that helps patients and families facing high medical out-of-pocket costs by providing financial assistance for their copayments, coinsurance, deductibles, and other health-related expenses.
There are many more out there. Check this list of Co-Pay Assistance Resources provided by RxAssist.org.
Paid Prescription Programs
Now I listed this towards the end because of the many free options out there. Depending on your individual circumstance you may benefit from a paid prescription savings program.
For example, Walgreens has a Prescription Savings Club that costs around $20 a year for an individual membership or $35 a year for a family membership which also covers pets.
Check it out here or talk to your Walgreens Pharmacist to see if it's right for you.
Also, some of the free discount cards mentioned earlier may have a paid option as well for more discounts but try the free options first and do the math to see if it will really benefit you to pay for additional savings.
SEE IF YOU'RE ELIGIBLE for medicaid

AND/OR MEDICARE
While they often get intermingled, Medicare and Medicaid are actually two different programs. Both can help you pay for healthcare and medical expenses.
Depending on your individual and family circumstances you may be eligible for one or both. Since I am by no means an expert on either, I will list out some resources for you to look into them further.
I hope this article helped you! Questions? Comments? Leave them below!
Need help with budgeting and saving money? Join my email list below and get money-making and saving tips, promotions, and exclusive freebies sent right to your inbox. Sign up below!
This post may contain affiliate links. Read my disclosure policy here