This post may contain affiliate links, which means I'll receive a commission if you purchase through my links, at no extra cost to you. Read my full disclosure for more information.
START A PARTY PLANNING BUSINESS ON A BUDGET
If you love planning and decorating parties and always thought you would be a great party planner then starting a party planning business might be a great idea for you!
The great thing about starting a party planning business is that you can start it at home and with a small budget.
When I first did party planning I started by purchasing a limited amount of inventory and then used the money that came in from planning parties to buy more inventory. This allowed me to start on a small budget.
I have had a lot of people ask me how they can do the same so I wanted to share with those interested in a party decorating and planning business, tips on getting started.
Below are 4 steps to getting started with a party planning business.
CHOOSE A BUSINESS NAME
Choosing and registering your business name is a key step to legally operating your business. I highly recommend starting at the Small Business Administration website or looking for someone local at your state offices to help you get set up the right way.
You should also grab these two free resources:
It's not as hard as it seems and once you get it set up correctly it will be easier to manage.
You may already have a business name in mind or you're just in the beginning stages. Keep it easy to remember and I recommend trying to find out if the domain name (website address) is available for that name so that if and when you set up a website for your business you can do that with your business name.
You can visit Godaddy.com and do a quick search for your business name to see if the domain name is available. I recommend you buy it now even if you aren't planning on setting up a website right away. Domains are super cheap and will take only minutes to do.
GET SOME INVENTORY
I recommend starting off with a few key items for party planning and decorating.
First, you will want to decide if you are going to just do certain types of parties, for example just kids birthday parties or maybe weddings?
If you're a newbie I wouldn't recommend starting with weddings. Kids birthdays, baby showers and small events are a great way to get your feet wet and you can start off with friends and family as clients until you get some experience.
You also want to think about where you will store your inventory so keep that in mind.
Some items I recommend and are often requested at parties are balloon arches, photo backdrops, and head or cake table decorations.
For these, I am going to recommend the following party planning supplies below.
I am linking to them on Amazon because I find they have the best prices.
You may want to invest in Amazon Prime to get fast and free shipping. I have ordered many things last minute with their free two-day shipping and it has been a life saver for some of the events I've planned.
You can get a Try Amazon Prime 30-Day Free Trial to check it out and order your inventory. If you don't love it just cancel it.
Party Planning Supplies
Balloon columns are great for lots of reasons. They are super easy to make and if you don't know how Youtube has tons of videos that show you how to do it (that's how I learned).
They're also very affordable for you to make, once you invest in the balloon column stands all you will need to purchase is balloons for each event and you can use the money from the event to buy the balloons at that time.
The kit is also small enough to store easily when not in use.
I don't recommend buying any balloons upfront as most parties will have certain themes and colors they will want to use.
Like the Elmo Balloon column, I made above? I used the column base, some red balloons and just topped it with an Elmo Balloon Head.
You can pretty much find any character balloon on Amazon.
You can get balloon arches that hook right to a table and larger ones for full floor arches. Arches make a statement and can really set the mood for a party.
If you're going to do balloon columns and arches you definitely need this blower. Your lungs will thank you!
You will need this to blow up the number of balloons needed for arches and columns.
Remember you only need helium for floating balloons but arches and columns with a kit just require air which is free so that is also great for your budget.
I bought this electric balloon blower.
Backdrops are very popular and can be used for a photo area and also as a backdrop for a head table or cake table.
There are MANY options for backdrop stands but if you're on a budget and want something lightweight and portable I recommend the LimoStudio Photo Video Studio Adjustable Backdrop Support System Stand and a few different backdrop fabrics to start.
I love this stand for both a photo backdrop and a cake or head table backdrop because of its lightweight design but they also have heavy-duty versions available for heavier fabrics.
If you want some beautiful fabrics to hang on it, Amazon has some nice backdrop fabrics for different party themes.
Linens
I would recommend starting off with just a few good quality stain and wrinkle resistant tablecloths to cover the cake and head tables and consider renting out chair covers and other tablecloths as needed for larger events.
I say this because linen can be a lot of work and requires a lot of space to store. Even the best of fabrics will need to be ironed and almost always you will have to dry clean afterward.
You will be surprised by the mess that gets made even at the smallest parties. By outsourcing table and chair covers or even just outsourcing the cleaning, you will save yourself a lot of time and money. Plus after a few events, you may find you like a particular material fabric better than another.
YOU MAY ALSO LIKE:
DETERMINE SERVICES AND PRICES
The hardest part of a party planning business can be the pricing. Pricing will vary but I usually recommend visiting party stores in your area to see what they charge for certain things like renting fabrics, tablecloths, chair covers, tents etc.
You can also call other party planners and get their rates so that you can make sure you are on the right track with your pricing.
If you have a set price for setting up a cake table and balloon arch make sure you keep in mind the amount of time it will take you to set up those items and what you will be spending on the props and items that go on top of the table.
Some questions you will want to ask are will you be responsible for the cake, candy etc? If so keep that in mind so you can separate those costs. Keep your pricing and contracts organized in a planner binder or folder.
PROMOTE IT
The easiest and most inexpensive way to promote your new party planning business is social media! I recommend setting up a Facebook Business page at the very least and start sharing it with family and friends and have them share it as well. You can share photos of events you have done and tips on planning parties.
I recommend setting up a website to show off your portfolio and look more professional. Godaddy has very affordable options for creating a website starting at just $5.99 a month and you can try it for free to see what it will look like.
You can also grab this FREE eBook on How to Create a Squarespace Website in 5 Easy Steps!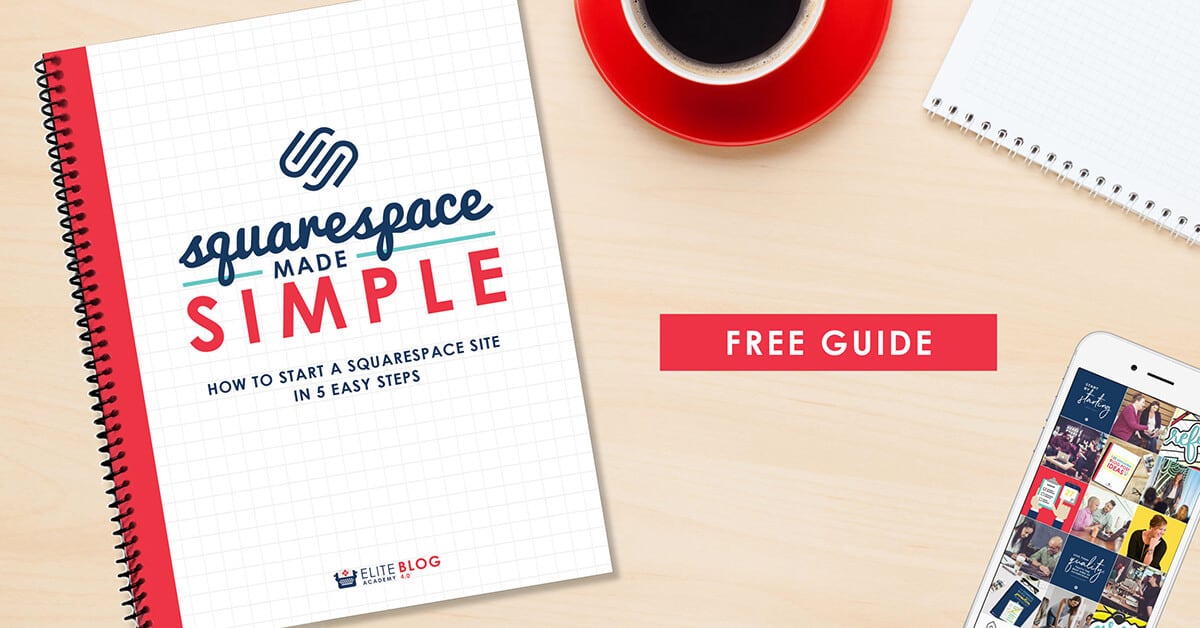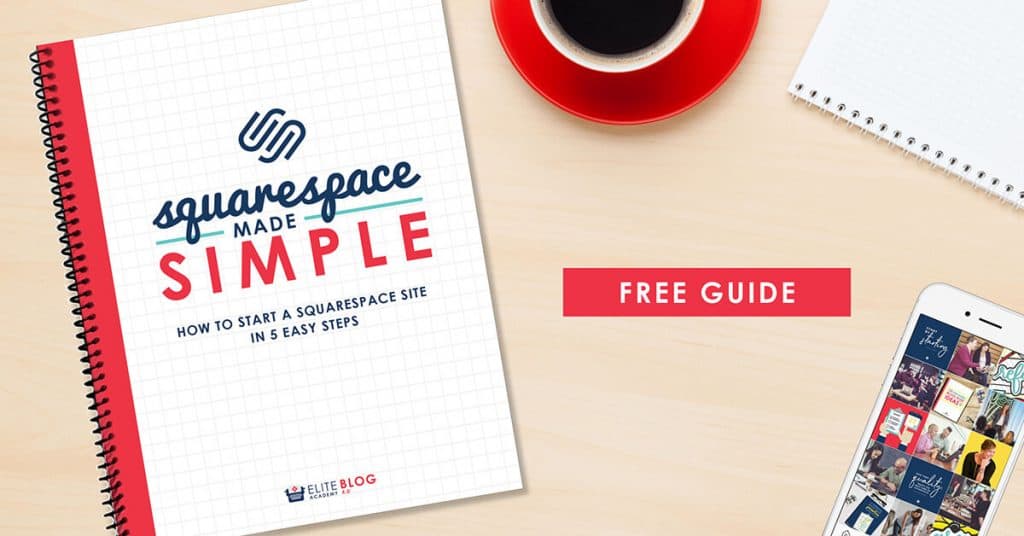 Grab it here.
You also want to get some business cards made! You can get 500 business cards at Vistaprint.com for under $10 when they are having a sale. You can hand them out at events and put them on bulletin boards to get your name out.
Want to learn more about running a party and event planning business? Udemy has many really cheap event planning courses you can check out.
I hope this article helped you! If you have questions or comments leave them below.

This post may contain affiliate links. Read my disclosure policy here