This post may contain affiliate links, which means I'll receive a commission if you purchase through my links, at no extra cost to you. Read my full disclosure for more information.
Yup! You read that right, there are actually apps that will pay you to walk!
I don't know about you but I could use all the motivation I can get when it comes to exercise and being more active so making money is a sure way to get me to walk more.
In this blog post, I'm going to introduce you to some apps that will pay you to walk, run, and just be active!
Some will require you to "bet" on yourself, while others just require you to download an app to track your steps.
Take a look at them all and see which one best fits your lifestyle.
StepBet
StepBet is a fitness game that motivates you to be more active. Players "bet" on themselves to meet their personalized step goals during every week of the game, and win money if they do.
The cash prize, accountability, and community support help you build a more active lifestyle.
If you hit your personalized step goals for the entire game, you split the pot with the other winners. That means you get your bet back plus a profit. The profit comes from those who do not reach their goals.
Bet amounts can vary from game to game. StepBet automatically can count steps from Fitbit, Garmin, Apple Watch, and Apple Health steps on iPhones. This is how they can keep the game fair.
Download StepBet on iTunes.
Download StepBet on Google Play.
Achievement App
This one is probably my favorite because you don't really have to do much other than signup and download the app. And for this one there is no cost to you.
The Achievement app will pay you (via PayPal or direct deposit) to walk and for doing other healthy activities!
Earn points for tracking steps, sleep, meals, tweets & more! It's free to sign up for Achievement and its pretty much plug and play once you set it up initially!
You can sign up here.
Check out my Achievement app review for full details and a video on how it works!
Below is a screenshot from the last time I got paid from them :).
Sweatcoin
Sweatcoin is a popular app that converts your steps into currency units called sweatcoins. You can then spend those coins on goods and services in their marketplace.
This one is definitely the app of the future in terms of style and the way it works.
In the past, Sweatcoin only counted outdoor steps but right now in light of the #STAYHOME orders, they have started counting indoors steps and exercise for up to 20 minutes a day.
I am just now giving this app a try so I will report back on what I think.
You can get sign up here to get started.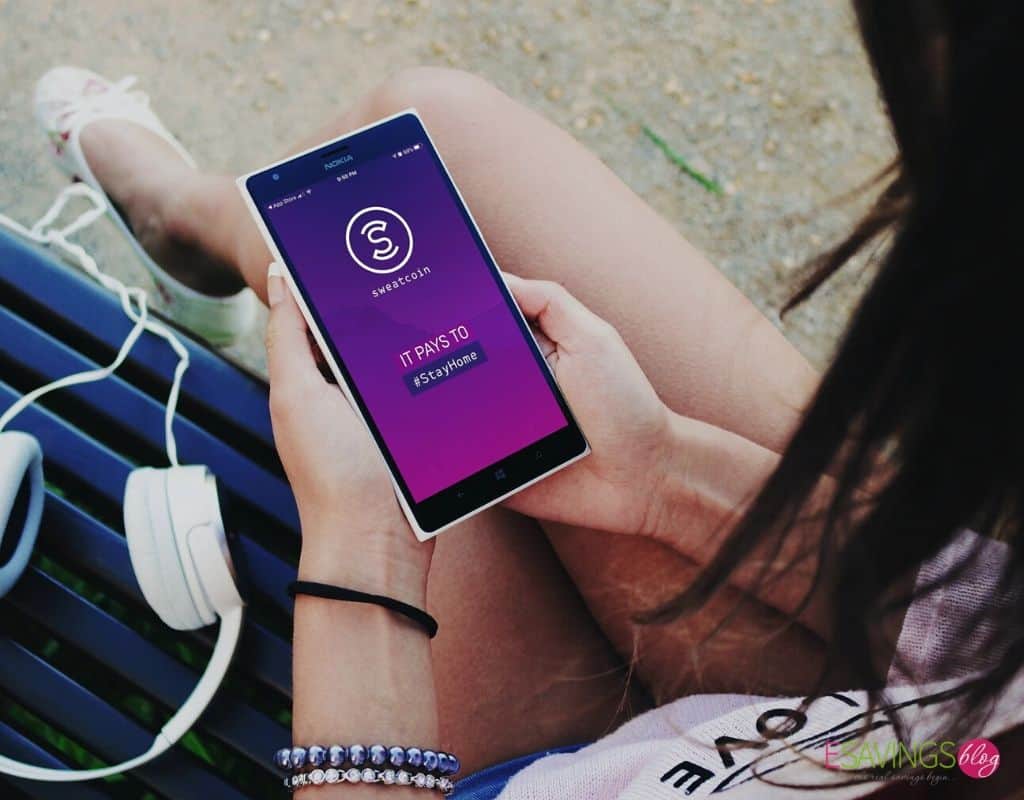 HealthyWage
Are you walking to lose weight? Then this app might be for you! It's another "bet on yourself" app where you put money on the line in order to reach your goals.
HealthyWage uses cash-based challenges designed to help end procrastination, encourage perseverance, and harness the power of your desire to avoid losing your wager.
HealthyWage is quite popular and prizes can be quite large depending on how much you bet.
You can use the HealthyWage calculator on their website to enter your goal and calculate your winnings. Increase your winnings by adjusting your goal weight, how much you contribute, and the time you expect it to take!
Find a prize you like and make your wager. Meet your goal and win your prize!
Get started today and make your HealthyWager and Win Up To $10,000 In Cash Prizes While Getting Healthy.
What do you think? Will you download one of these apps? Do you think money is a good motivator?
Other Blog Posts You May Like!
This post may contain affiliate links. Read my disclosure policy here