This post may contain affiliate links, which means I'll receive a commission if you purchase through my links, at no extra cost to you. Read my full disclosure for more information.
HOW TO USE THE CASH ENVELOPE SYSTEM WITHOUT CASH
If you're following Dave Ramsey's Baby Steps you've probably heard about the cash envelope system. Maybe your thinking it's a great system but you don't like the idea of having to carry cash.
Well, neither do I so I started thinking of ways I could implement the envelope system without cash, basically a cashless envelope system.
RECOMMENDED READING: Dave Ramsey's 7 Baby Steps Explained!
By the end of this article, you'll learn a few ways that you can use the cash envelope system method but without actually carrying cash.
But first, let's go over what the cash envelope system is and why it works.
What is the Cash Envelope System?
The basic concept of the cash envelope system is that you have envelopes set up for different categories such as groceries, restaurants, clothing, gas, and more.
You take out the amount of cash you want to spend in each cash category for the month/week (you figure this out while creating your budget) and keep it in a specific envelope.
You carry those envelopes with you and use that cash for the intended purchases. When the money is gone; it's gone!
The cash envelope method works because using cash makes you FEEL the loss of your money. The physical act of actually removing cash money from your wallet and handing it over to a cashier evokes an emotion whether you realize it or not.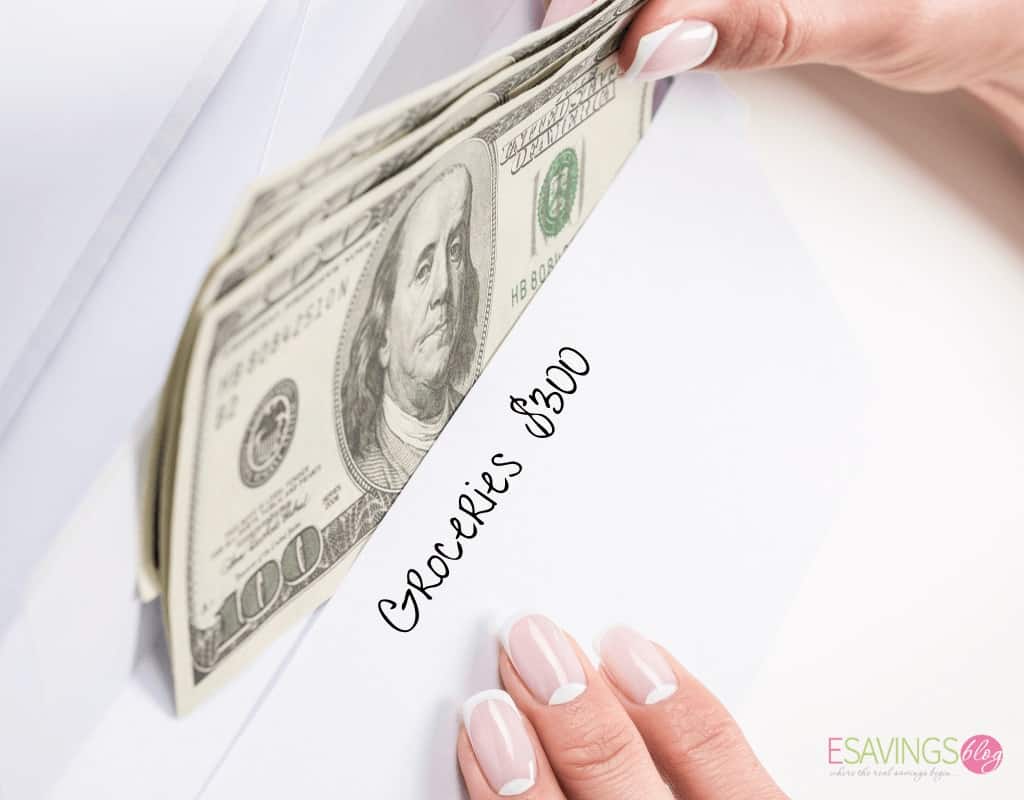 Not only that but the process of budgeting money to certain categories and filling your cash envelopes each week or month also allows you to see where you're spending your money.
Just think about it, how often do you just go through the day swiping your cards and not really thinking about it? Would you do this if you had to actually pull cash out of an envelope each time? If you actually could see the money disappearing?
That's why Dave Ramsey's cash envelope system is so popular and why it works so well.
Do I need to carry cash with me? I really do not like carrying cash.
Those are things I hear often and I know not everyone likes to carry cash (myself included) so there are ways to implement the cash envelope system without using cash.
Let's go over the ways you can do this.
HOW TO USE THE CASH ENVELOPE SYSTEM WITHOUT CASH
Cashless Envelope Systems
This one is my preferred method to truly follow the envelope system without having to carry cash around.
In this method, you would create your cash envelopes just like you would if you were using cash but instead of putting cash inside just put in your receipts.
Write the "cash total" you have for that category on the envelope and record each transaction right on the envelope itself as you make each purchase.
Once you hit zero you cannot spend anymore.
Leave all your receipts in your envelope so you can refer to them when needed.
You can write on a blank white envelope or use my cash envelope printables (seen below).
Or you can buy cash envelopes and cash envelope wallets online here.
You can also just use an index card system along with blank white envelopes if you want a super simple system.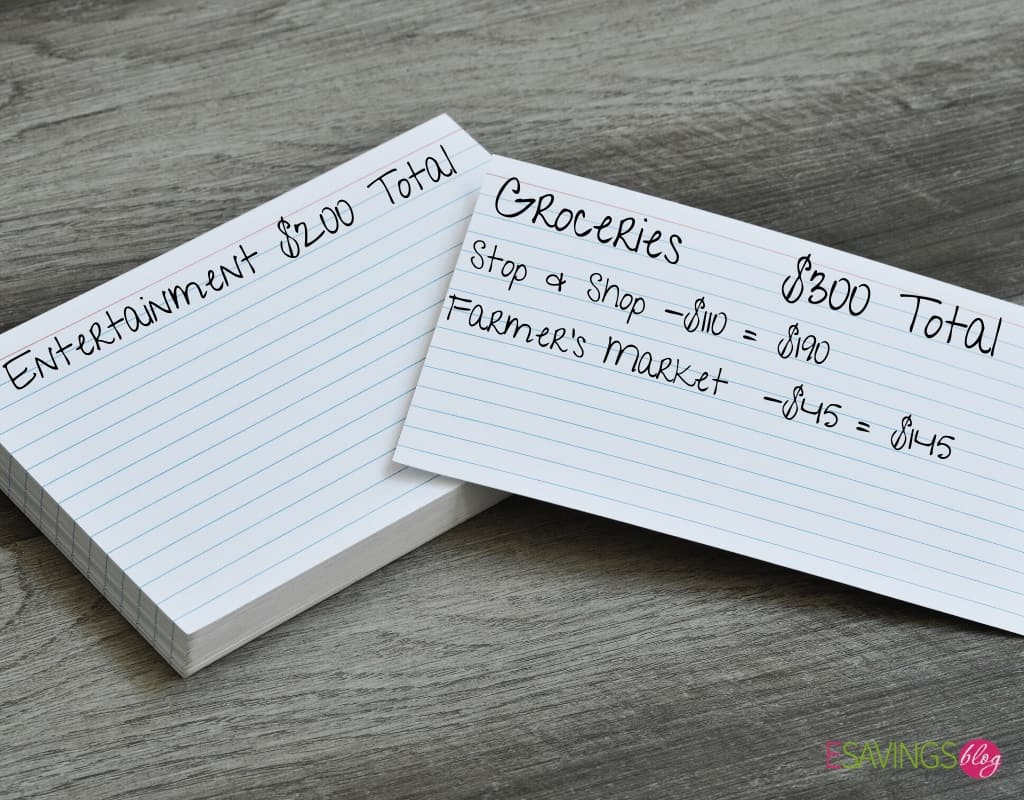 The key to making this work is that you need to do it right away! Seeing your total go down will help keep you from overspending. Make it a habit to record your transactions and new totals as you shop.
Digital Cash Envelope Systems
Another way to use the cash envelope system without cash is to use a digital system that works just like the cash system except you don't need to carry cash or physical envelopes.
Two popular digital cash envelope systems are GoodBudget and Mvelopes.
Both are websites and apps. They take a little time to set up so it still allows you to budget and set aside money to each envelope but you do it digitally.
Mvelopes
Mvelopes allows you to set up your monthly budget with unlimited envelopes, sync it to your bank and credit cards, and manage your money from anywhere.
You can use it on Android, iOS, and on the web. It also has auto-transaction syncing so you'll know how much you have available before you overspend.
Mvelopes does have a cost though starting at $6 a month but you can get a free trial to test it out before you commit.
GoodBudget
GoodBudget is a home budget app based on the envelope budget system. You will still need to take a little time and effort to set up the budget categories and envelopes just as you would with physical envelopes.
Then the cash for each month's expenses is taken out and divided into those envelopes for each budget category you have set up. Like groceries, eating out, debt payoff, and kids.
As you go shopping, you will take money out of an envelope to spend. For each category, spend out of the designated envelope — and only that envelope and you will stay on budget.
Goodbudget has a free version that allows you to create up to 10 envelopes or a paid version that has unlimited envelopes and other features.
What type of system are you using now? Let me know which one you would use from the options I listed and be sure to grab your free cash envelope printables and make saving money more fun!
This post may contain affiliate links. Read my disclosure policy here