This post may contain affiliate links, which means I'll receive a commission if you purchase through my links, at no extra cost to you. Read my full disclosure for more information.
HOW TO START AN ONLINE Boutique
Thinking about starting an online boutique? If so, you're in the right place! I reached out to Raquel from Start a Boutique From Zero to Launch to see if I could pick her brain on this topic and she said yes!
She was gracious enough to answer all my questions and share some great tips and she is also offering a free workshop for those of us who want to learn even more about starting a boutique.
Let's get right into the interview with Raquel!
Tell us a little bit about yourself and how you became a boutique owner?
I'm Raquel and I first became interested in owning my own boutique business as a foreign exchange student in Mexico. A friend's mom owned two boutiques there and would take me on buying trips to Mexico City with her where I fell in love with the whole process of owning a boutique.
After I returned to the U.S., I attended fashion school in Los Angeles to become a Technical Designer and is how I saved up money to start my very first online boutique in 2006 at the age of 23.
My online boutique quickly expanded to a brick and mortar location 6 months later in my hometown in Wisconsin and another location a year after that.
For the last 8 years, I have been coaching and consulting other new and current boutique owners on how to start and scale their own thriving boutique business.
For us newbies, what is a boutique?
By definition, a boutique is "a small store selling fashionable clothes or accessories". Boutique is also the French word for "shop".
How much does it cost to start an online boutique?
This is such a great question, but also a very relative question that really depends on a few factors. 1) What items you will be selling. 2) Your budget. And 3) If you plan to use paid advertising as your marketing plan.
That being said, I still like to give people an idea of how much it can cost to get started. Say for example you want to start a dropshipping boutique where you don't handle any inventory. Since you're not investing in inventory, your start-up costs could be as low as $500 including advertising costs to get started.
If you plan to start an inventory-based online boutique, expect to invest a few thousand dollars (of course this again depends on your product – if you were only selling costume jewelry that costs $1.00/piece wholesale, that's a huge difference to clothing where the price can be $15+/piece.)
I've also seen my clients do a mixture of these two online boutique models to maximize their budget as well.
How much can I make with an online boutique?
Really the opportunities are endless for an online boutique with a solid strategy and plan. It's amazing to see some of the success from my students and clients.
One of my students, Shayna, came to me really wanting to increase her sales by trying some FB ad strategies. She went from making a few sales every few months to closing out this past month at almost $16,000!
How do I get inventory for my online boutique and how much should I start with?
The best place to go to source inventory as a first-time online boutique owner is to attend a tradeshow or market which is free for buyers.
These happen every few months in larger cities around the U.S. (and internationally). That way you are able to see the product first hand and really identify the brands that you want to carry in your online boutique.
When knowing how much to buy, I have my students and clients work backward from their sales and profit goals while also incorporating their budget using my Inventory Roadmap.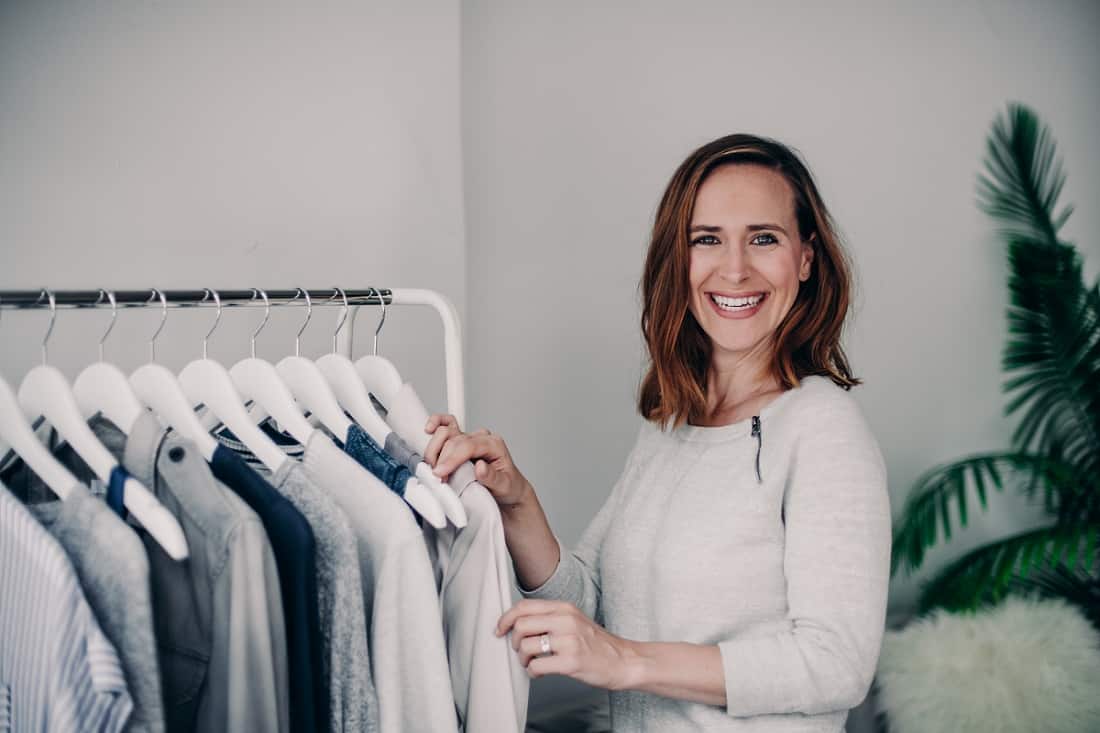 What products should I sell in my boutique?
Choose products that you're passionate about. Owning a business isn't always easy, so I've found that during these times is when the passion and love for my boutique really keep me going.
For example, don't start a dog leash boutique if you have no passion for dogs. My most successful students and clients are passionate about what they're selling in their boutiques and have a strong "why" for their boutique business.
What is the best way to build or get a website for my boutique?
I only teach and recommend Shopify to future online boutique owners. I've spent many years building many websites myself and Shopify really knocks it out of the park when talking about e-commerce web design and platforms.
Is there a license or permit required to start a boutique?
Yes, you will need to have a business license and seller's permit to get started. Both of these can be applied for online and you will usually receive your license and permit within a few weeks.
Do you have some tips on how I can run a successful Boutique? Any tips or tricks of the trade?
My main piece of advice is to have a solid marketing plan. You can have the prettiest website with the most amazing products, but what good is that if your customers aren't seeing it. I recommend having an organic traffic plan (for example – a blog on your website, Pinterest, etc.) and a paid marketing plan (for example FB and Instagram ads) both of which I teach inside my signature online course – Start a Boutique From Zero to Launch.
I also love cross-posting my products on different platforms like creating a FB group for my customers, Poshmark, etc. where my products can get more visibility.
Where can I find out more about starting an online boutique?
The best place to start is by watching my free instant access workshop, '5 First Steps to Start Your Online Boutique'. You will discover which type of online boutique is right for you, how to stock your online boutique, the #1 thing that causes new boutiques to fail in the first year and how to avoid it, and so much more! (You'll also get a sneak peek of my online course, Start a Boutique From Zero to Launch!)
Thank you again Raquel for the awesome interview!
YOU MAY ALSO LIKE THESE FREE BUSINESS RESOURCES:
This post may contain affiliate links. Read my disclosure policy here