This post may contain affiliate links, which means I'll receive a commission if you purchase through my links, at no extra cost to you. Read my full disclosure for more information.
Are you a college student looking to make some money? It's not always easy to get a regular job while also in college and trying to dive deep into studying. But today it's definitely doable as there are so many ways to make money in college in your spare time!
Become a Tutor
This is probably the most obvious one but I still wanted to mention it as there are lots of tutoring jobs (both online and in-person) out there and you may also find people to tutor right at your college.
The best part of being a tutor is that you don't have to worry about traveling or going to strangers' homes because there are many online tutoring jobs available right now (if that's your preference).
Where can you find tutoring jobs?
Tutor.com and Preply are great places to start for online tutoring.
Tutor.com's service is available 24 hours a day, 7 days a week, and you can create a schedule that works best for you. You can tutor as few as 5 hours a week and as many as 29 hours a week, and you can change your scheduled hours as needed on a weekly basis. You can also pick up unscheduled sessions in your spare time.
Preply is another great website to find tutoring jobs. You can search job postings, set your own schedule, and set your own hourly pay rate.
For in-person tutoring look for job postings on campus or on your school's website. You can also post flyers offering your services as well.
APPLY FOR SCHOLARSHIPS
One of the most overlooked and best ways to make money in college is to apply for scholarships each and every year of college!
Don't stop applying once you get in. You want to keep applying all throughout college and get the most money possible.
While most people associate scholarships with paying tuition, that isn't necessarily the only thing for which the funds can be used. Sure, some scholarships are restricted to tuition only, but many can be used for other school-related expenses.
Scholarships can not only cover classes but books, software, room & board, food, and so much more.
Some scholarship money is paid directly to the student so they can use it in any way that supports their education. Other money is sent to the school and the school will cut you a check for the unused portion in most cases or give you a credit for the next semester.
When I was in college I was cut a check each semester when money wasn't used and I was able to use that money to pay for all of my miscellaneous college expenses.
And it's this potential for flexibility that makes getting as much as you can in scholarship awards really worth the effort. It is probably the best ROI out of any of these in this list if done right and consistently.
If you have no clue about scholarships or how they work I highly recommend you check out The Scholarship System's free webinar, "6 Steps to Quickly Secure Scholarships for College."
Deliver Food
You're probably already familiar with this way to make money but I wanted to make sure to add it to the list. I like the option to deliver food because of the fact that it's super flexible and you can earn a good amount of money doing it in your extra time whenever you want.
So where do you find food delivery jobs? Below are a few of the more popular companies you can apply to become a driver for.
Drive People Around
Do you have access to a reliable car and wouldn't mind driving people around whenever you need extra money? Consider becoming a freelance rideshare driver.
Where do you find driving jobs? Companies to apply to be a driver for include:
Make Money Shopping for Others
Like to shop? You can shop for others and get paid as a shopper on your own time as often as you like. This can be a fun one to do and it can be done on your own schedule.
There are many companies out there that you can sign up for but I will list the most popular below so that you can check them out.
Sign up to be a shopper with these companies:
Babysit
You did it when you were 14, why not try it again? Babysitting can be a great way to make money whenever you need it.
You can utilize sites like Care.com to find families who need sitters in your area or ask your friends and family if they need one.
Become a Caregiver
Similar to babysitting, caregiving can be a great rewarding way to earn money. Take care of seniors or other people in need of a caregiver and make some money on your own schedule.
This one is near and dear to my heart as I was a caregiver for years and highly recommend everyone do it for at least a short period of time. You will get so much out of it!
You can find these types of jobs on Care.com as well.
Walk or Sit for Pets
Love animals? Would you want to walk them? House sit for them? Check-in on them and get paid to do it?
You can do all of these and more as a way to make money. Find pet-related jobs on Care.com and Rover.com or ask around as you may have friends who need this service.
This is definitely a fun one for pet lovers!
Do Internet-Based Research & Evaluation
Ok, this may sound more complicated than it is but it's actually quite simple.
Get paid to evaluate search engine results and more at APPEN.
I was an independent agent for Leapforce At Home (Now APPEN) about 5 years ago. As an independent agent, you will conduct in-depth internet-based research and provide information evaluation for leading companies from around the globe.
All you need to be an evaluator is high-speed internet access, a personal computer running Google's free Chrome web browser, version 31 or higher and up to date anti-virus and anti-spyware software (subject to change).
Keep in mind there is a qualification process. Their basic requirements are that you have excellent web research skills and analytical abilities and excellent comprehension and written communication skills but to become an APPEN independent agent, you are required to take and pass a qualification exam.
They have other part-time flexible jobs as well that you can check out. If you're interested in working for APPEN, you can check them out here.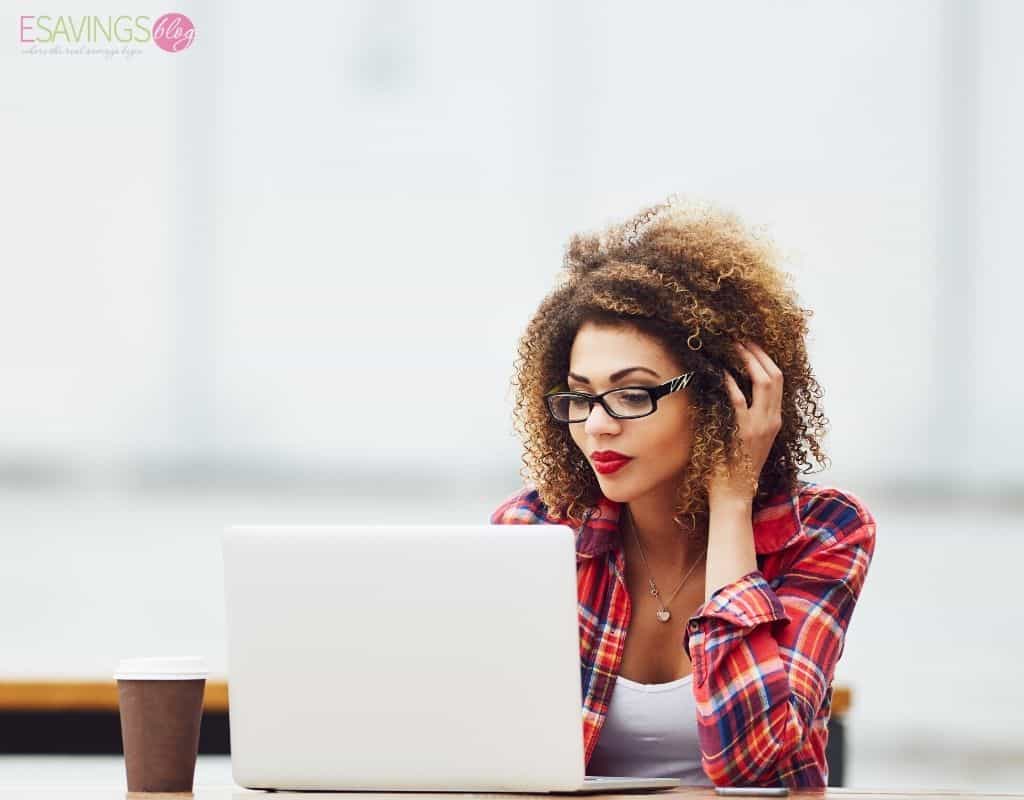 Become a Mystery Shopper
Yes, they're real, and I've been on and off mystery shopping for years now.
Mystery shopping usually involves doing things you're already going to do like going shopping and going out to eat etc.
A mystery shopper is a person who visits an establishment (typically a retail store, bank, restaurant, or other such places where the public does business) for the purpose of observing and measuring customer service, product quality,, and the environment of the establishment in general.
Shoppers serve as the eyes and ears for those clients as part of their efforts to enhance the quality of the customer experience.
If you want to find out more about my experience as a mystery shopper, you can read my article here. The article helps you choose legit companies to work for and I also mention how to avoid scams such as check cashing scams etc. One tip is to make sure the company is legit by searching for them on MSPA .
You may also want to check out this highly rated book on Amazon that gives you all the insider tips on mystery shopping.
I do want to mention however that in most cases you won't earn a lot of money with mystery shopping but you will get some nice dinners and items out of it.
Become a Virtual Assistant
This is another great way for students in college to make money. Many entrepreneurs use virtual assistants to do tasks for them. It can be anything from handling their emails, monitoring their Facebook groups, scheduling meetings, and much more.
Being a virtual assistant is a great way to earn some extra cash. If you're not sure what services to offer check out this free list of 275+ VA Services. You are sure to find services that fit your experience.
You can also check out this course on becoming a virtual assistant called Jumpstart Your VA Business.
If the idea of being a virtual assistant seems a bit overwhelming as to what areas to focus on then why not try specializing in one area?
Love Podcasts? How about assisting podcasters with their businesses? Check out this FREE WORKBOOK from Podcast Assist for what you can offer!
Love Pinterest? Why not assist business owners with their Pinterest accounts? You can learn all about it in this free workshop.
BECOME A FREELANCE WRITER
If you like to write and writing comes easily to you then this is a great way to make money! I know a ton of bloggers who hire freelance writers to help them out with their content so they are in high demand.
Not sure what to write about? Check out this FREE list of 200+ niches (and sub-niches) to choose from to help you decide.
OR you can just freelance on multiple topics and look for jobs on sites like Upwork and Freelancer.com.
Questions? Comments? Leave them below!
Need help with budgeting and saving money? Join my email list below and get money-making and saving tips, promotions, and exclusive freebies sent right to your inbox. Sign up below!
This post may contain affiliate links. Read my disclosure policy here