This post may contain affiliate links, which means I'll receive a commission if you purchase through my links, at no extra cost to you. Read my full disclosure for more information.
HOW TO GET MONEY FOR COLLEGE
Do you have a child heading to college in the next few years and you're wondering how you're going to pay for it?
How do you get money for college when you just don't have the money?
These are questions a lot of parents are asking, you don't want to take out big loans or have your child coming out of college with a ton of debt so what do you do?
I am sharing with you some tips to reduce your college tuition and pay for college without having to just take out a student loan!
GETTING MONEY FOR COLLEGE
Scholarships (a.k.a FREE Money for College)
The first and probably most obvious but often misunderstood way to pay for college is with scholarships! I myself was able to get a few scholarships for school and now wish I had applied for a lot more.
If scholarships are not one of the options your exploring then you definitely want to change that!
There are SOOO MANY scholarships out there that you probably aren't aware of and the best part is that you don't have to pay that money back! Scholarships are not just for athletes or straight "A" students. They aren't even just for low-income students. There are scholarships out there for almost anything you can think of.
If you are still not convinced that scholarships are the way to go then let me tell you about my fellow blogger friend Jocelyn.
Jocelyn was able to secure over $125,000 for college with scholarships which paid for her tuition in full!
This wasn't a full ride scholarship she obtained but many smaller scholarships that she applied for each year. She now teaches others how to do the same in her free webinar: 6 Steps To Quickly Secure Scholarships For College (…And Avoid Student Loan Debt).
You can check that out here (IT'S TOTALLY FREE!)
The sooner you learn about and start applying for scholarships the more money you will be able to secure. It's not as hard as it seems and it is well worth the time involved to apply.
Grants and Loans
Ok so we want to avoid big loans if possible but you still want to fill out a FAFSA (Free Application for Federal Student Aid) to see what you are eligible for. The main purpose is to see what grants you can get because grants are free money that you don't have to pay back.
To apply for federal student aid, such as federal grants, work-study, and loans, you need to complete the Free Application for Federal Student Aid (FAFSA) each year.
What most people don't know or fail to do is apply early as soon as it opens because grants are on a first come first serve basis. You want to get in and get as much free money as you can. You can find out more by visiting the FAFSA website.
Donations
Try setting up a gofundme page to share with friends and family. When I was in high school these types of pages didn't exist but there were other ways to raise money like having a bake sale, garage sale or even an event to raise money.
When I was in high school my guidance counselor sold candy to raise some extra money for me to go to college and surprised me at graduation. That was something I still appreciate til this day and am so grateful for so you never know when someone will want to contribute to your education even if they are not close to you!
Another idea is to start suggesting college money instead of gifts for birthdays, holidays and graduation. This can start really early on to build up a good amount.
Negotiate
Don't be afraid to negotiate your tuition and fees with your school of choice. If you have applied for numerous scholarships and filled out your FAFSA but still feel like you could save more money you will want to visit the college and see what else can be done.
Colleges usually have internal grants or scholarships they can give you but those too are first come first serve so you want to be on top of everything.
Talk with them and find out how you can reduce your costs. Sometimes there are things you may be paying for that you don't even realize and can be cut out of the bill. Staying educated on what you are actually paying for is very important.
For example, if you plan on cooking meals then you don't need a meal plan included in your tuition. Same goes for books, you can find cheaper books on Amazon.com and sites like Campus Book Rentals instead of rolling the cost of campus bookstore book prices into your tuition.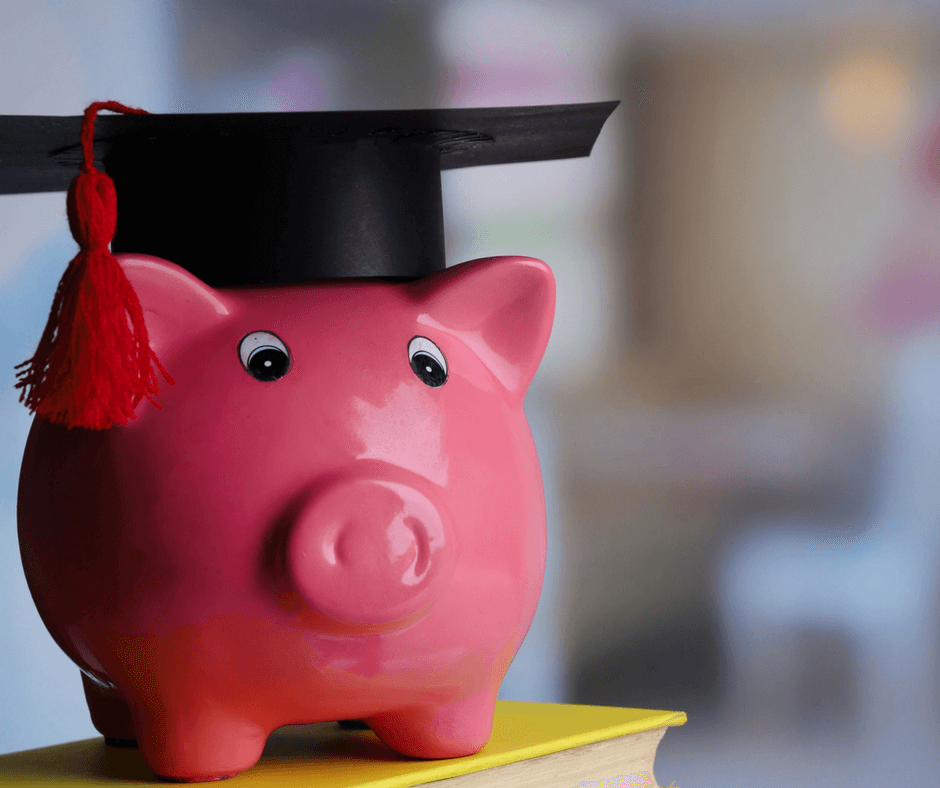 Related:
How Do Scholarships Work? 5 Things You Need to Know
Save Money on College Textbooks
Start at a Community College
You may have a few colleges in your head that you or your child want to go to but you should really think about the cost first. If you don't have any money saved up then you may want to try starting out at a cheaper community college first then transferring to the college of your choice later.
Move to New York!
Ok, so I know that this isn't for everyone but I wanted to bring up the fact that we are starting to see some change when it comes to paying for college. You may have heard about this is the news but New York is the first state in the nation to offer free college tuition at public colleges and universities for residents!
So if your child is still young and you want them to go to a New York Public College or University you may consider moving to New York now and they can go TOTALLY FREE!
You have to have been a resident of New York for at least 12 months prior and meet certain income criteria so you will want to research that, you can find out more about this new program here.
Hopefully, this is a change we will start seeing in many states!
How are you saving for college? Have any of these tips helped you? Questions? Comments? Leave them below! Don't forget to sign up for 6 Steps To Quickly Secure Scholarships For College (…And Avoid Student Loan Debt).
This post may contain affiliate links. Read my disclosure policy here