This post may contain affiliate links, which means I'll receive a commission if you purchase through my links, at no extra cost to you. Read my full disclosure for more information.
HOW TO GET FREE BOOKS
Do you love to read? Do you love to listen to audiobooks (my preference)?
Audiobooks and books can become costly if you read a lot so to help my budget I'm always looking for new ways to get free books and I have found some awesome ones! I was even able to cancel my Audible subscription after finding one of them!
If you're looking for free books I have a few options I think you will like.
I tried to include ways you can get physical books, ebooks, and audiobooks so you can read in your favorite manner. I love audiobooks so the first one I go over is my absolute favorite and was the reason I was able to cancel my Audible subscription.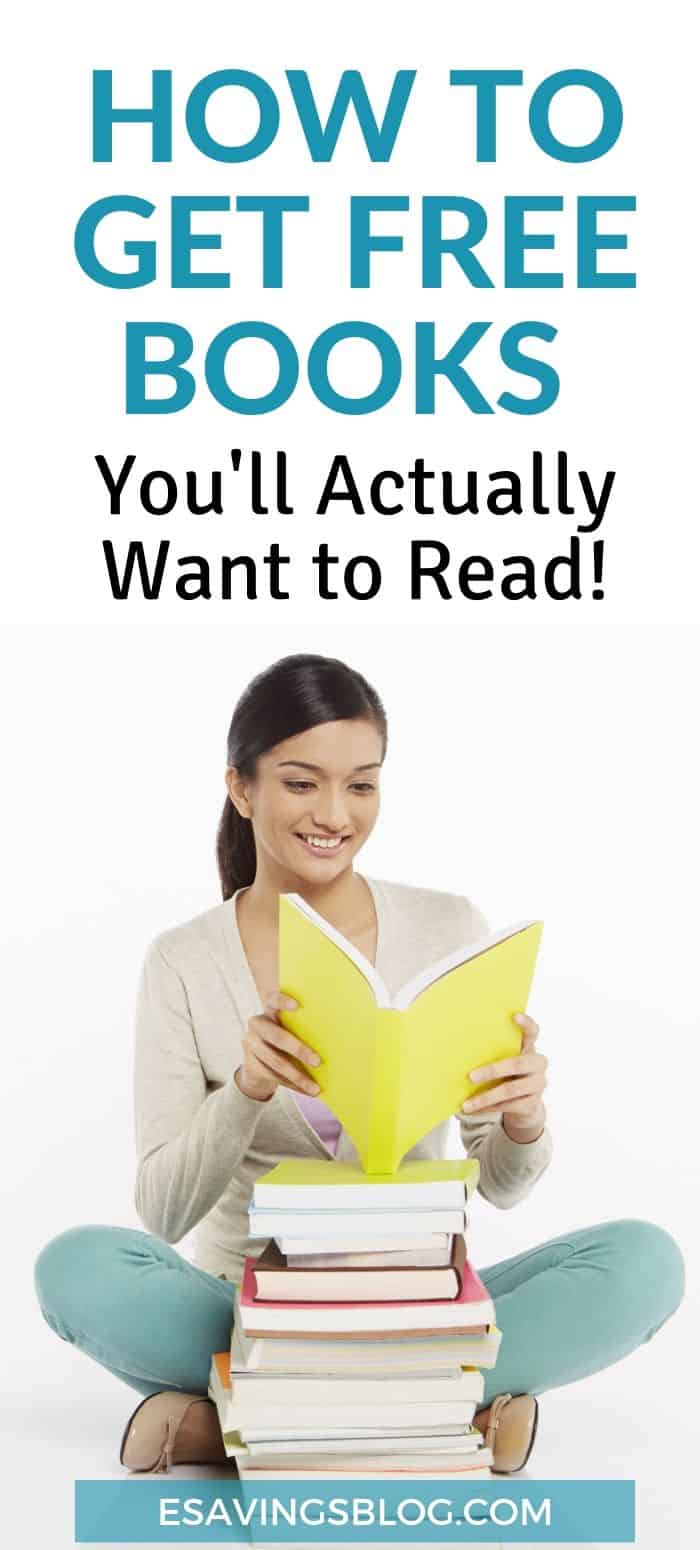 MONEY SAVING TIP! Love Audible But Think It's Pricey? Check Out 5 Audible Alternatives that are Cheaper!
Don't get me wrong I loved Audible but with the number of books I consume, it was getting costly.
Ok, so let's get right to the good stuff.
HOW TO GET FREE BOOKS
Use Overdrive and the Libby App to Get Free Ebooks and Audiobooks
This is my absolute favorite way to read books for free! These would be digital ebooks and audiobooks (if you're looking for free paperback books then don't worry that is next).
How does Overdrive work?
Overdrive connects to your local libraries and delivers ebooks and audiobooks via the LIBBY APP. You can borrow eBooks and audiobooks instantly, for free right in the app without ever having to go to a library!
How to get started with Overdrive
1. Download the Libby App (Alternatively, you can also use the Overdrive app).
2. Sign up for a Libby Account and add your library card! Don't have a library card? Search for a local library through the app and signup for one. With more than 30,000 libraries in 40+ countries, chances are there's a library near you.
You will most likely have to visit the library to get your actual card for the first time. I had to show my ID and proof of address to get a card. It was worth the 10 minutes I spent in the library to do this to now get tons of free books right on my phone and tablet!
3. Start searching for books! They have thousands of ebooks and audiobooks ready to be digitally borrowed or put on hold (if it's not available right now). You may add as many library cards as you want to have access to more selections.
4. Start downloading. Download your ebooks and audiobooks for offline reading, or stream them to save space! I download them so that I can listen to them and not go over my data as it's limited on my plan.
PaperBackSwap
PaperBackSwap.com is an online book club for people over 18 with a US mailing address. PaperBackSwap allows you to swap books with others using the US mail. Each book you send gets you a book credit to order any available book for yourself. It doesn't matter who grabs your book you can pick any book from the website that you want in return for the one you swapped.
Check out this really short video to get a full explanation of how it works.

You do have to pay a small postage fee for books you send, but the other member pays postage for books you receive. I still thought it was worth adding to the list even though it's technically not "free". You can save hundreds of dollars a year if you read a lot.
You may also like:
My Reader Rewards
My Reader Rewards is one I found recently. I was able to get a paperback book free within a few minutes of signing up! Just fill out your profile, take a few of the very short surveys and share a link on social media if you want and that's already enough for one free book delivered to you!
My Reader Rewards Club is a great way to earn free books and Bibles for yourself, friends, and family.
As a member, you'll have access to inspiring literature, Bibles, special promotional offers, and much more. Earning points is easy—you'll receive 25 points just for signing up.
You can also earn points when you:
Shop at Tyndale.com or NavPress.com
Refer a friend
Write reviews
Take surveys
Sign up for e-newsletters and e-devotionals
And more!
FREE Books for Prime Members
Are you a Prime member?
Your Prime Membership gives you Free Books and Magazines! All you need is the FREE Kindle Reading App (or a Kindle E-reader or Fire Tablet).
To see what books are included in any given month make sure you're logged in to your Amazon account and your Prime membership is current, then go to www.amazon.com/primereading to start browsing.
When you find a book, comic or magazine that you want to read, simply click "Read for Free," and the item will be available for download. Or click "Read and Listen for Free" for the titles that have Audible companions.
Love audiobooks? Did you know that you can stream a selection of FREE Audiobooks from Audible if you're a Prime member! It's not every book but they have a good selection.
All you need is the Audible App! Just log into your Audible App and look for Channels-Audiobook Collections. Right now I am listening to No Excuses from Brian Tracy!
Like this list of ways to get free books? Share it with your friends and be sure to PIN IT TO PINTEREST!
Questions? Comments? Thoughts? Share them in the comments section below!
The FREE STUFF SERIES:
This post may contain affiliate links. Read my disclosure policy here