This post may contain affiliate links, which means I'll receive a commission if you purchase through my links, at no extra cost to you. Read my full disclosure for more information.
This post may contain affiliate or referral links. See full disclosure here.
How to Get Free Samples
I hope you are enjoying the Free Stuff Series so far. The next item I wanted to share with you was how to get free samples sent to you every month. One of the best ways I found to get a lot of free samples at once was through a website called PINCHme.
PINCHme is a sample box that lets members try products from leading brands, completely for free – all in exchange for their feedback.  They have a range of samples including home, hygiene, beauty, health, baby, pet, snacks and more.
Make sure to fill out your member profile to qualify for the most samples.
PINCHme releases new samples once a month on Sample Tuesday, Samples are first come first serve so you will want to get to the site and grab your samples as fast as you can on Sample Tuesday each month.
Here's How It Works:
Step 1: BECOME A PINCHER
Sign up for free now on PINCHme.com, take the shopper survey and tell them about yourself. This will help them find the best samples for you.
Step 2: PICK YOUR SAMPLES
On Sample Tuesday, choose samples to add to your PINCHme box. That is it! No credit card or anything required.
Step 3: GIVE FEEDBACK
Be sure to visit PINCHme before next month's Sample Tuesday on December 13 at 12 Noon EST to get signed up and ready to claim new free samples!
Remember you will want to go to the site right at noon to have your best chance to grab all the best samples. This month's box has some great samples from Covergirl and more.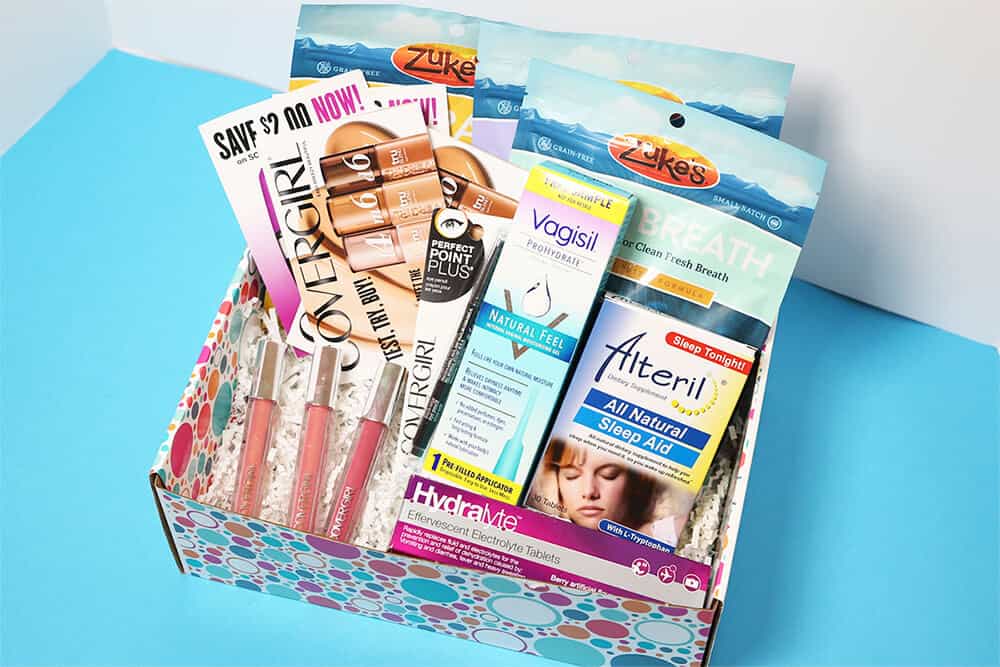 I was fortunate to be sent an exclusive sample box from PINCHme so that I could review some of their past samples. It had some Essie nail polish, Ponds cold cream, and the new Blistex bliss flipp!
Do you like samples? Make sure you get signed up and ready for Tuesday's samples. Questions? Leave them below.
The FREE STUFF SERIES?
1. Intro to THE FREE STUFF SERIES: How To Get Free Stuff You Actually Want
2. Free Stuff for Reviews, Feedback, and Spreading The Word
3. Getting Free Full-Size Products From your Local Drugstore
4. Shop for Free by Referring your Friends
5. How to Earn Free Gift Cards Every Month
This post may contain affiliate links. Read my disclosure policy here