This post may contain affiliate links, which means I'll receive a commission if you purchase through my links, at no extra cost to you. Read my full disclosure for more information.

Cheap Subscription Boxes Under $10
Looking for an affordable subscription box either for yourself or a loved one? I have found some really great options for you.
Before we get into the list of cheap subscription boxes $10 and under, I wanted to give you some quick tips when choosing a subscription box:
READ! Make sure you know exactly what you're getting. Are you getting samples or full-size products?
Is there a cost for shipping?
When will you be billed? Monthly, Quarterly etc?
Can you skip a shipment when you want or do you have to cancel before the next shipment? How do you cancel?
Purchase more months up front. Usually, when you purchase bigger plans (3, 6 or 12) you will get a deeper discount.
Those are just some quick tips I wanted to share, now let's get to the list of cheap subscription boxes!
Did you know you could start your own Subscription Box Business? Check out how here!
SUBSCRIPTION BOXES UNDER $10
Jersey Shore Cosmetics
Jersey Shore Cosmetics is a monthly subscription balm pack containing a pack of best-selling, organic lip beauty products
Their products are full-sized and environmentally conscious according to their website.
Oh and this box starts at just $4.58!!!
You can find out more about Jersey Shore Cosmetics and read reviews here.
STICKII Club
STICKII Club is the perfect box for the sticker lover or stationery addict!
They have different subscription options so you can choose your packs based on your preferences! They are perfect for decorating your journals, cards, planners and anything else.
This sticker subscription box gets really great reviews. You can learn more and check the reviews out here.
Love With Food
Love with Food delivers new organic, all-natural or gluten-free snacks to your door monthly. Receive a box of mystery better-for-you snacks and go on a fun foodie adventure every month.
Their membership starts as low as $7.99/month.
What I absolutely love is that they donate a portion of the proceeds to help fight hunger in the US and around the world. They donate to organizations like Feeding America and The Global Food Banking Network so by purchasing from them you are also helping hunger!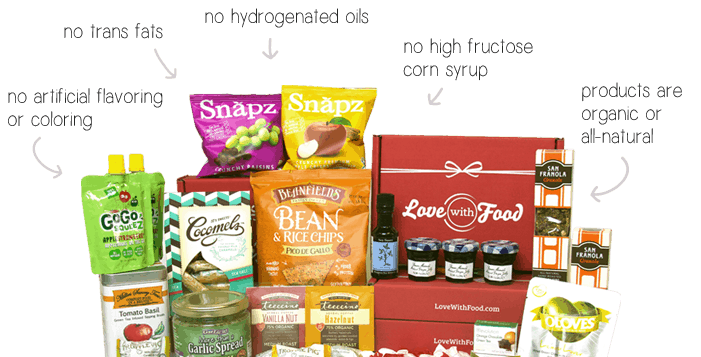 You can find out more about Love with Food here.
MightyFix
This is a cool one I just discovered and maybe giving a try.
MightyFix sends you one healthy, green product each month, chosen by their experts based on the needs of your home and family.
Every item retails for at least $10 and on average you'll save 30%. Plus shipping in the U.S is free.
Update: Prices vary on this one so it may fluctuate over $10.
BirchBox
Birchbox is a beauty subscription box. You get a personalized mix of makeup, hair, skincare, and fragrance samples for $10/month.
If you like trying out new beauty products then you will want to check out this box. Find out more here.
Bulu Box
Bulu Box is a monthly subscription sample box containing 4 to 5 premium vitamin and supplement nutrition SAMPLES delivered to your door.
Their goal is to introduce people to the benefits of vitamins and supplements by giving them the opportunity to discover and try new products before buying them in full size (or at full price!.
If you buy a 6-month subscription it comes to about $8 a month. You can choose from original or weightloss boxes. You can find out more about Bulu Box here.
Simplicity Teas
The Simplicity Teas Subscription Box is a monthly tea club that offers loose leaf health, fitness and wellness teas. Perfect for the health and tea lover.
Your first package comes with a reusable tea infuser. Each tea is created with an intention in mind such as optimized digestion, beauty, detoxification, or getting the best sleep of your life.
Each tea is organic, hand-curated and unique. Discover new and exciting flavors of teas! Each package provides you with roughly 15-20 cups of tea.
It starts at just $9.99 for the min box or $14.99 for the deluxe. You can find out more here.
Spiffster Club
Spiffster offers premium ties built from high-quality material that matches the current fashion trends. Start building your tie collection or give Spiffster as a gift for the man in your life.
Learn more about Spiffster.
SpiceBreeze
SpiceBreeze is a subscription box that delivers recipe spice kits for 2 dishes from 2 countries per month (you can also get a 4 spice option for more). You will discover popular meals from around the world with minimal time and effort.
Each month you will receive simple recipes on a recipe card along with the freshly ground pure spices, pre-portioned for easy cooking and no waste.
The duo box starts at just $8.95 and has FREE U.S. Shipping. You can find out more here.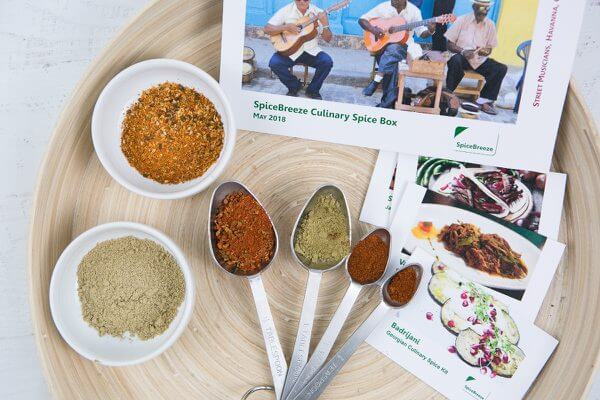 Lip Monthly
Lip Monthly is an affordable monthly subscription for all LIP LOVERS! For about $10 a month (the prices lowers per month with each plan), discover the best products for your lips, and fall in love with them!
LipMonthly helps you discover the best lip products on the market. Every month they will send you a unique box straight to your door and help you discover the best of Lip Glosses, Lip Sticks, Lip Balms, Lip Stains and much more.
You'll get a unique box with a variety of 2-3 full sized products, and 2-3 sample products. Check them out here.
Bookcase Club
BookCase.Club is a monthly subscription service for avid readers. Each month mystery boxes are filled with handpicked books by our expert Curators. You can select one of their themes for your monthly shipment.
The books get delivered to your door every month for only $9.99 plus shipping. Shipping is $5 but you may be able to offset it a little by choosing more months.
They offer month to month subscriptions, plus 3, 6, and 12-month plans. All of the plans can be paused if you need to catch up on your reading.
You can find out more about Bookcase Club here.
Ipsy
You may have already heard of Ipsy. It a super popular beauty subscription box for only $10 a month you get 5 beauty products shipped to your door. US Shipping is free.
You can learn more about Ipsy here.
I will be adding to this list as I find more! If you have tried a subscription and love it leave a comment below and let me know, maybe I will add it to the list!
Where else can you find subscription boxes under $10?
One of my favorite places to find specific subscription boxes and subscription boxes under $10 is Cratejoy
Just be careful I think I spent a whole day on Cratejoy looking through all the selections and reviews! Check them out here.
Do you have any favorites that you want to share? Maybe I will add them to the list! Leave a comment below.
This post may contain affiliate links. Read my disclosure policy here