Prescription glasses can get pretty expensive even with insurance. If you're wondering what is the cheapest way to buy prescription glasses then online may be an option for you.
Check out these online prescription glasses websites to find the perfect pair for your budget. Whether you broke a pair and need a replacement or don't have insurance and need something inexpensive. Even if you have insurance these companies can save you money and in some cases, you may be able to get reimbursed by your insurance company.
It's also a great way to spend your FSA dollars before the end of the year!
Worried about finding the right look or fit? Most of these online prescription eyeglass sites have a virtual try-on feature which is awesome and one offers a free at-home try-on program. Most also have great return and exchange policies so be sure to check them all out.
Now Let's Get to the List!
ONLINE PRESCRIPTION EYEGLASS WEBSITES
GlassesShop
GlassesShop offers you prescription glasses online with more than 1000 fashion styles of frames to choose from. They have a virtual try-on feature to help you choose the frames that fit your appearance.
Luckily I don't need prescription glasses but I was able to find a pair of sunglasses and blue light blocking glasses that I liked. GlassesShop was nice enough to send me both pairs and I really like them. I wear my blue-blocking glasses daily since I work on the computer for hours at a time.
GlassesShop is offering Esavingsblog readers a discount of 35% off your entire order! Use code: ESAVINGS to grab that deal! Be sure to also check out other deals they may have going on at the time you're reading this and use the best one.
Does GlassesShop Take FSA or HSA?
GlassesShop accepts FSA and HSA dollars for all prescription eyewear purchases (including prescription sunglasses, progressives, and reading eyeglasses), as long as your FSA or HSA card is affiliated with a major credit card. Meaning it has the credit card logo on it and can be used at checkout.
Does GlassesShop Sell Contacts?
GlassesShop does not sell contacts at this time.
Warranties, Returns & Exchanges?
GlassesShop has a try it now program with 30-day free return & exchange and a 365-day frame warranty.
Firmoo
Firmoo is another great online option for customized eyewear services and professional prescription advice.
They were founded in 2009 by a group of opticians and designers on the belief that eyewear should be trendy, not spendy, and desire to give everyone around the world the convenience of receiving professional eyecare at an affordable price.
Does Firmoo Take FSA or HSA?
Yes. If you have an FSA/HSA card, you can use it at checkout just like you use a credit card. If you don't have an FSA/HSA card, simply make your purchase as you normally would, and submit your receipt to your FSA/HSA plan for reimbursement.
Does Firmoo Sell Contacts?
No.
Warranties, Returns & Exchanges?
3-Month Warranty: Customers get a 3-month warranty (3 months from the date of receipt), covering any possible defect in materials and workmanship. This warranty does not cover damage caused by accidents, negligence, or improper care.
30-Day Exchange & Return: Unsatisfactory glasses can be exchanged or refunded within 30 days of receipt. Only shipping fees will apply. Each order is eligible for a one-time exchange/return.
Warby Parker
Warby Parker was started to create an alternative to expensive prescription glasses. They pride themselves on being able to provide higher-quality, better-looking prescription eyewear at a fraction of the going price.
Warby Parker is a little pricier than the previous ones mentioned but they do have some really nice high-quality glasses. They also have a try at home program where you can try 5 frames at home for 5 days for free before you commit.
Does Warby Parker Sell Contacts?
Yes! Warby Parker offers contacts which is something the others at this time do not.
Does Warby Parker Take FSA or HSA?
They accept HSA and FSA plans and are an out-of-network provider for most vision insurance plans; They will even provide you with an itemized invoice for reimbursement from your insurance company if needed.
You can find out more about using your FSA at Warby Parker here.
Warranties, Returns & Exchanges?
Warby Parker has a 30-day, hassle-free return or exchange policy for our eyewear and accessories. Additionally, they have a six-month, no-scratch guarantee for their prescription eyeglass and sunglass lenses.
39DollarGlasses
39DollarGlasses was developed by eye doctors to create an inexpensive method for people to acquire high-quality, finished prescription eyeglasses and is another great online option for buying prescription eyeglasses.
Does 39DollarGlasses Sell Contacts?
No.
Does 39DollarGlasses Take FSA or HSA?
They accept Flexible Spending Accounts (FSA) or Health Savings Accounts (HSA) if it's affiliated with any major credit card company.
Warranties, Returns & Exchanges?
They have a 30 Day Full Refund (less shipping) and a 90-Day Full Exchange Policy. Check out their full return and exchange policy here.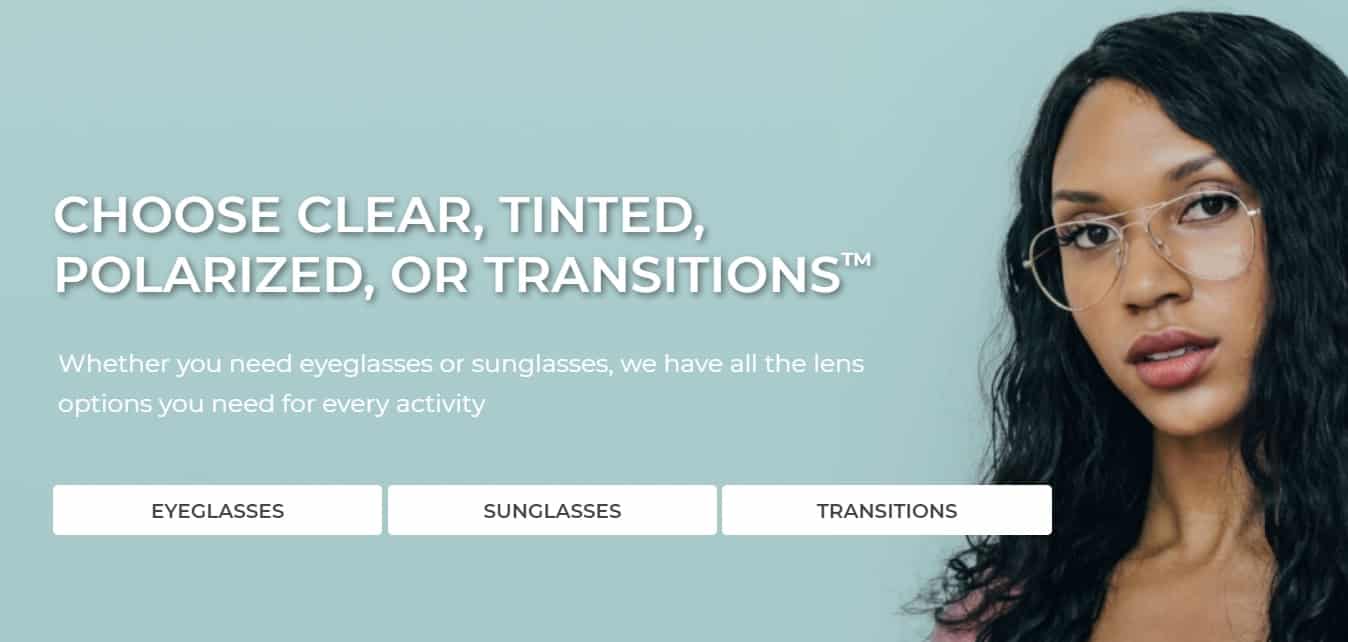 This post may contain affiliate links. Read my disclosure policy here